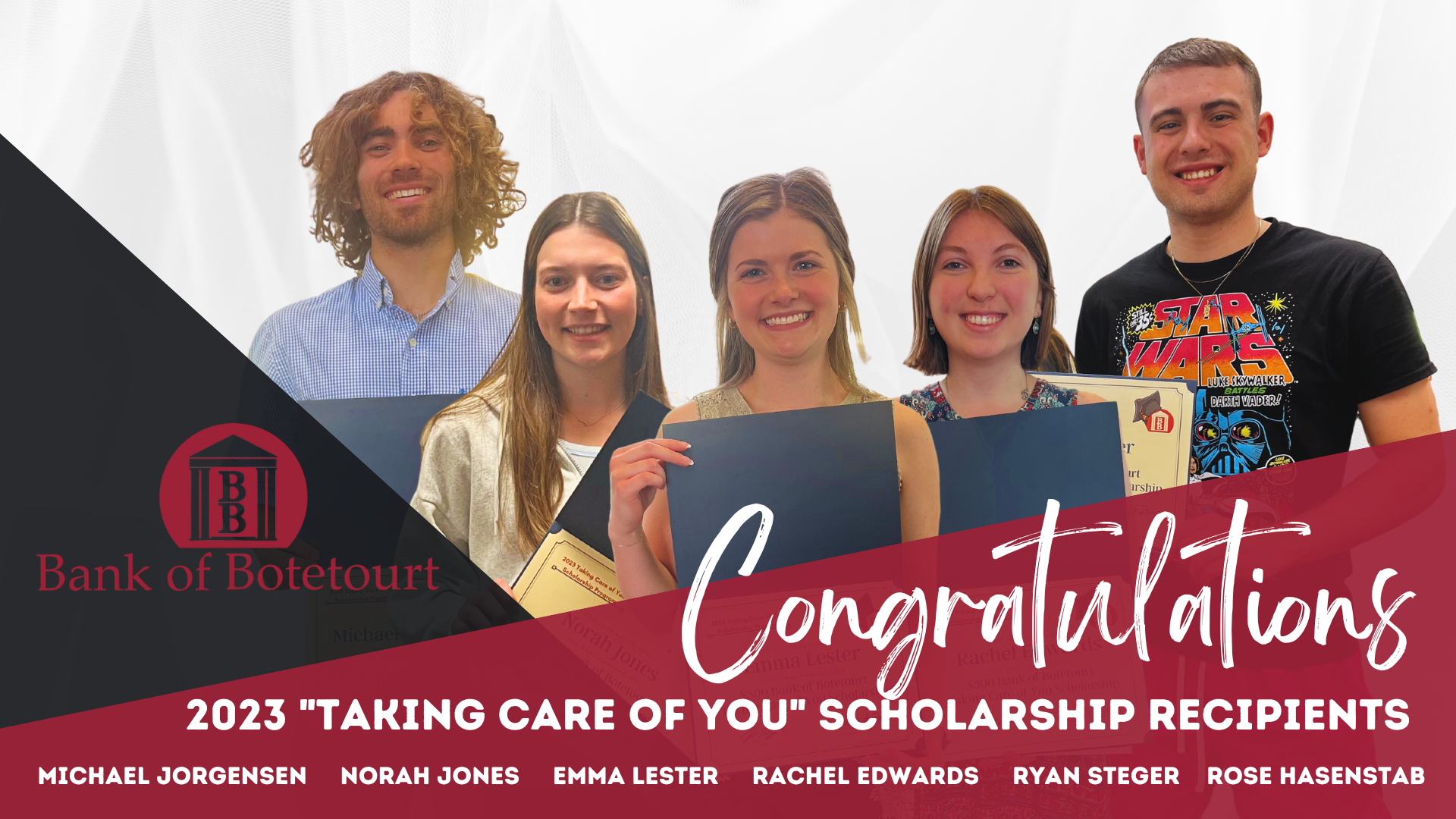 Bank of Botetourt has announced the recipients of its Seventh Annual "Taking Care of You" Community Scholarships. This year, the bank granted six recipients this scholarship, totaling $2,000. This scholarship opportunity is available to high school seniors and current college students with a GPA of 2.5 or higher who actively utilize Bank of Botetourt services. Applicants wrote a two-page essay where they were asked to reflect upon how Bank of Botetourt has been able to take care of their banking and financial needs.
Michael Jorgensen, a James River High School graduate, is one of the six recipients. Jorgensen plans to attend Virginia Military Institute where he will study Electrical and Computer Engineering.
Emma Lester also is a graduate of James River High School. She plans to attend a four-year university where she will study nursing and intends to continue her education by earning her master's degree to become a neonatal nurse practitioner.
Rose Hasenstab is a graduate of Franklin County High School. She plans to attend the University of North Carolina Wilmington to pursue a Marine Biology degree.
Norah Jones graduated from James River High School. She plans to attend Emory and Henry College to major in Equine Assisted Therapy while participating on the college's riding team.
Rachel Edwards is a first-year student who attends Hollins University. She is currently majoring in creative writing.
Ryan Steger is a graduate of James River High School. He plans to pursue a Broadcasting and Sports Journalism degree while continuing his basketball career at Bridgewater College.
Bank of Botetourt will be offering this scholarship in the future and encourages interested applicants to apply in early 2024.