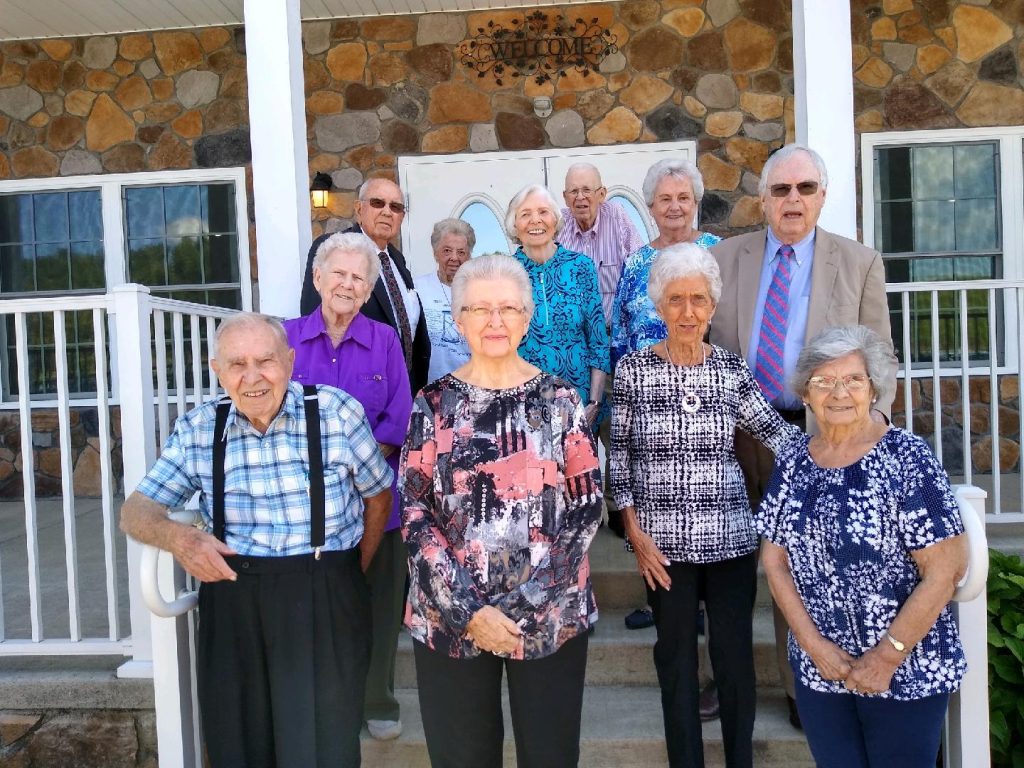 The Buchanan High School Class of 1953 held a reunion at the Botetourt Event Center on September 16, 2023 to celebrate 70 years since graduation. Of the 16 still living, 11 attended with eight guests.  Sadly, the class has lost 26. The meal was catered by Brenda Dudley of Buchanan.  The classmates had wonderful conversations among all and it was wonderful to be with each other again.
Those attending were: Peggy Camper Shaver and son Danny of Roanoke; Jerry Dupree of Buchanan and wife Margie; Donald Helms of Roanoke and friend Peggy Hannah; Dorothy Johnson Simmons of Buchanan and two sisters, Betty Johnson Simmons and Virginia Johnson Montgomery, (who is 98!); Howard Lawrence of Roanoke; Mary Leffel Falls and daughter Linda of Troutville; Bill Lugar of Chesterfield; Elsie Tolley Lyons of Glen Allen and sister Barbara; Evelyn Terry Smith and daughter Lou Ann of Charlotte, N.C.; Norma Wright Friend of Buchanan; and Barbara Proffitt Hill of Buchanan.
The five who couldn't attend were Edgar Bowers of Roanoke, Jo Ann Harper Clayton of Myrtle Beach, S.C., Raymond Smith of Astoria, Ore., R.C. Watts of Demopolis, Ala., and Mary Early Harris of Roanoke.
"Life has been great to all of us by the Grace of God and we hope to have many more reunions."
~ Submitted by Bill Lugar and daughter, Susan