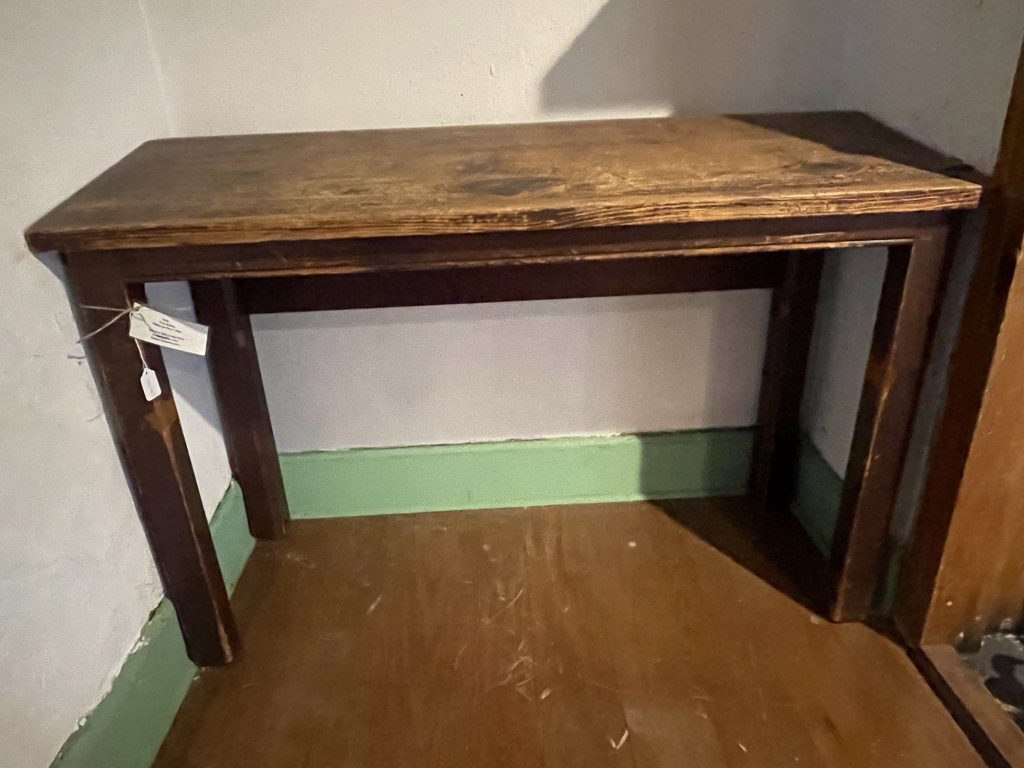 This simple wooden desk is from the historic Wren building at William & Mary College, which is the oldest college building still standing in the United States. The building contained classrooms, a dining room, a library, a faculty room, living quarters for the president and professors, a kitchen and servants rooms. When the Colonial government moved from Jamestown to Williamsburg, this large building was used as the temporary government headquarters from 1700-1704 until a capital building could be built. It was known as "The College" until 1931 when it was renamed for the famous English architect, Sir Christopher Wren.
This desk was donated to the Botetourt Historical Society Museum by Emily Gordon Honts in memory of her sister, Barbara Gordon Honts. Emily was the longtime Executive Director of the Museum until her death in 2003. The desk was prominently displayed in the Main Gallery of the former museum behind the courthouse before that building was vacated in March of 2022. Now the desk is in storage.
Many of the other artifacts were moved to 26 East Main Street in Fincastle where the museum is now located. It is free to visit Monday-Saturday 10-2 and Sundays from 2-4.
~ Botetourt Historical Society