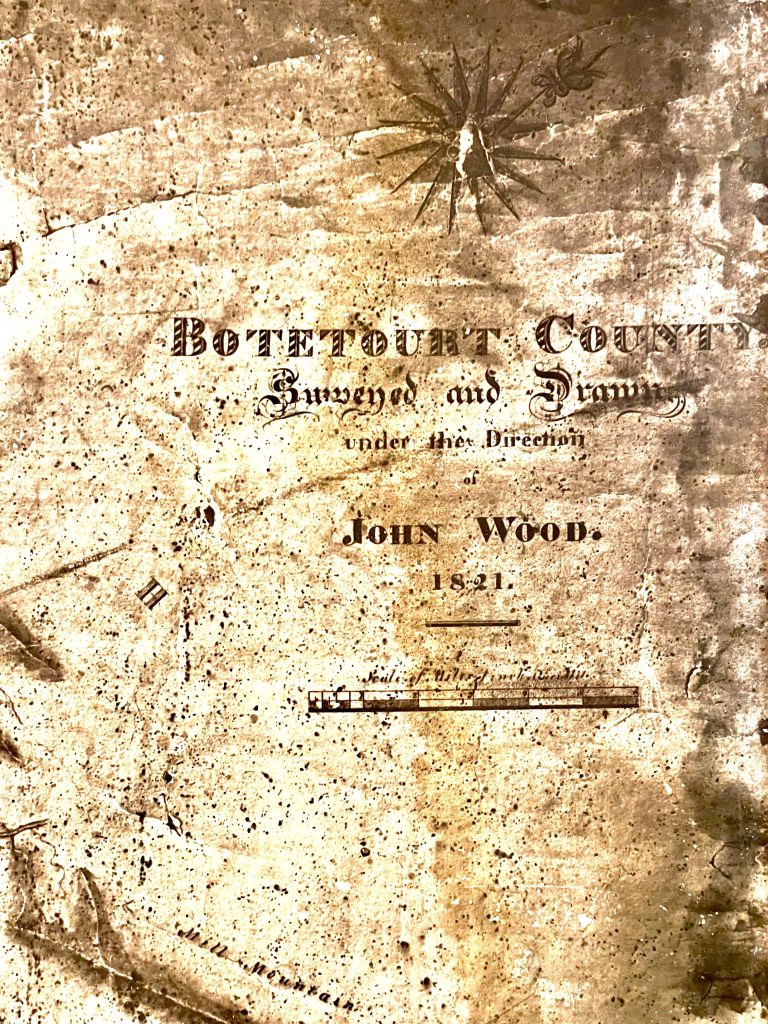 This is a close up of one corner of a large 45" by 65" map that is now displayed at the Botetourt Museum. It was donated by Ed Holt, the new president of Botetourt County Historical Society, Inc.
The map was authorized by an 1816 act of the Virginia General Assembly. Maps were to show all Virginia counties with their physical features, roads, ferries, towns, houses of worship and public houses (taverns). John Wood was recommended by Thomas Jefferson to be the chief surveyor. In 1821 Botetourt was one of the last counties surveyed.
Two copies of every map were made. One was kept in Richmond and the other was given to the Clerk of the Court of each county. Come to see what Botetourt included and learn more at 26 East Main Street in Fincastle.
~ Botetourt County Museum of History & Culture