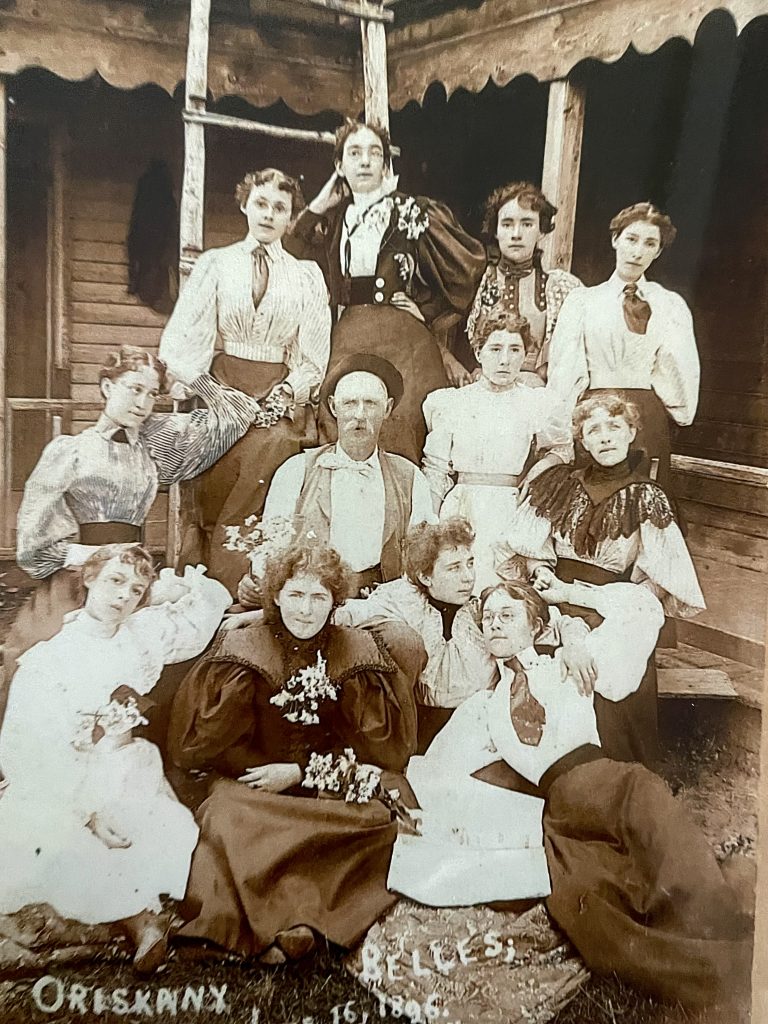 "Oriskany Belles" was photographed on June 16, 1896, in Oriskany.
Jacob Martin Lemon is the man in the center who died three weeks after this photo was taken. His daughter, Araminta Lemon, and Sally Crush Lipes are beside him. The other ladies are unknown. Mr. Lemon's great-granddaughter, Phyllis Austin Burch,
donated this photo to the Botetourt Museum of History and Culture. It is displayed above the original Oriskany Switchboard, which connected home telephones that had a 567 exchange.