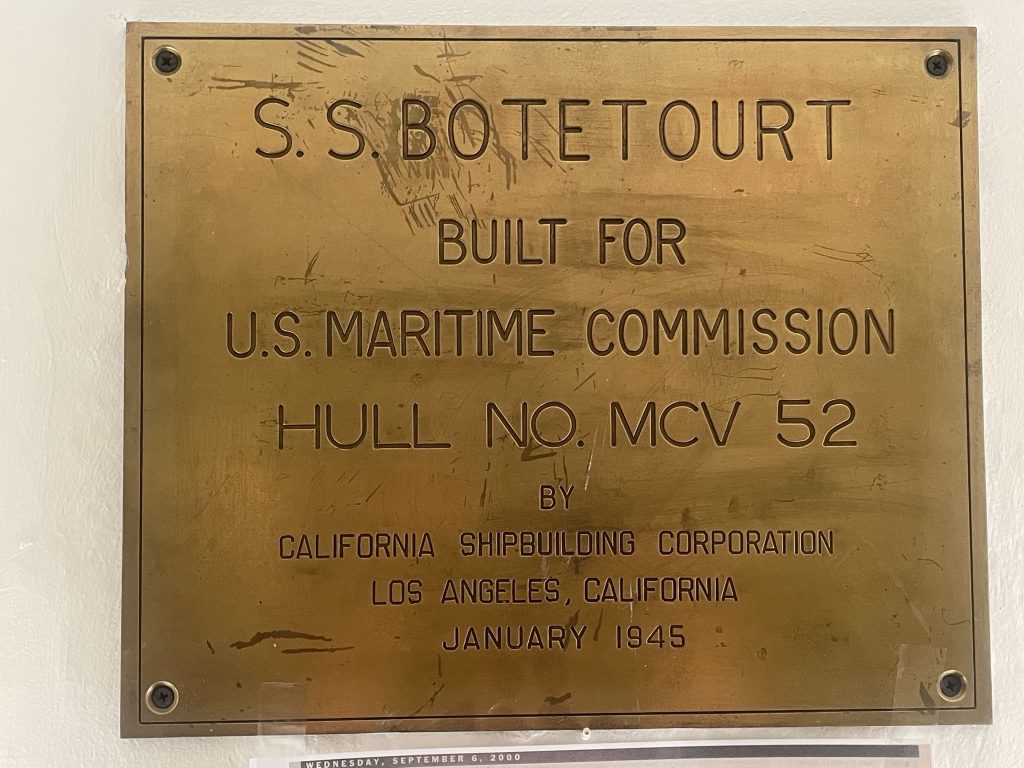 The S.S Botetourt. (APA-136) was a Haskell-class attack transport ship named after Botetourt County. This bronze plaque reads "Built for U.S. Maritime Commission, Hull No. MCV 52 by California Shipbuilding Corporation, Los Angeles, California, January 1945."
The ship transported cargo and troops during WWII (1945-1946) to the Asiatic-Pacific Theatre. Later she was assigned to Operation Service in Korea, the Far East and Europe (1950-1956). Her crew included 86 officers and 1,475 enlisted men aboard a well-armed Victory ship. She was scrapped in 1974.
John Robert Graham, Jr. (1955-2019) donated this plaque to the Botetourt County Museum of History and Culture. John was on the Botetourt County Historical Society & Museum, Inc. Board of Directors and helped to create the Civil War Trail in Botetourt.
~ Botetourt County Museum of History & Culture