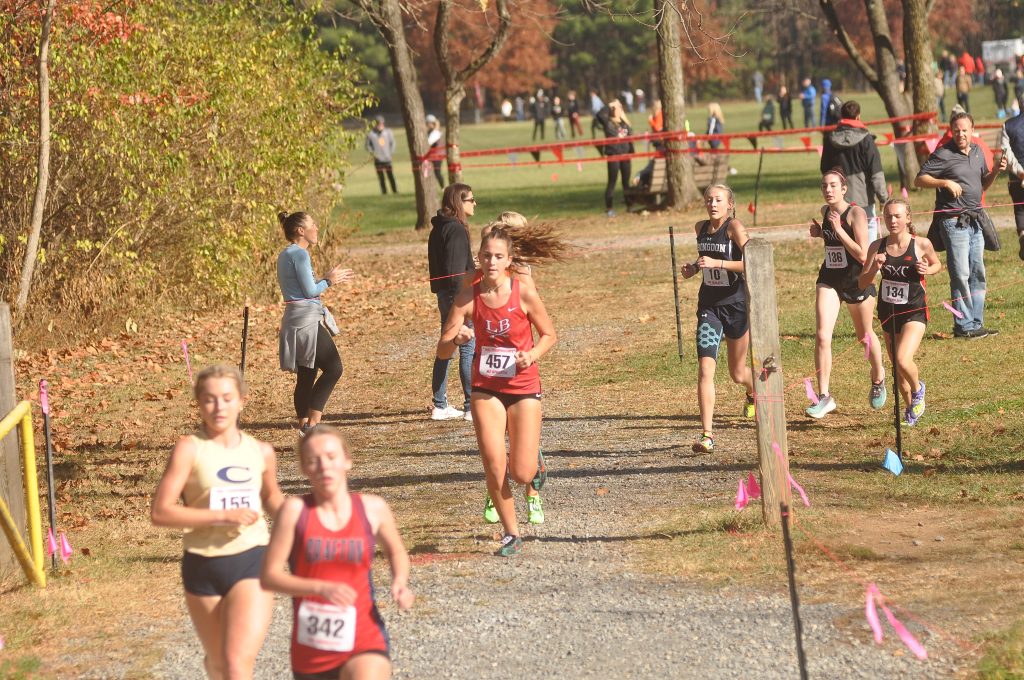 Lord Botetourt senior Amelia Dietrich competed in the Class 3 state cross country meet at Green Hill Park in Roanoke County last Saturday and finished up her high school career with her best time ever. Amelia ran a personal best of 21:25 to finish 67th among 103 runners in the state championship race.
"She looked the best she has looked," said LB coach Elizabeth Wilson. "She raced the entire time and was consistently moving up spots."
Kiera Lowman of Alleghany won the race by 24 seconds with a time of 17:39. Western Albemarle was the girls Class 3 team champion and Maggie Walker won the boys championship. Lord Botetourt did not have any runners qualify for the boys state meet.
Dietrich's sister Erna also qualified for the state meet but opted to play in a soccer event instead of running at Green Hill. Both qualified for the state with their times in the Region 3D meet at Sugar Hollow Park in Bristol on November 1.
Abingdon won the girls region championship with 31 points, and also qualifying for the state meet were runner-up Christiansburg, with 51, and third place Cave Spring with 72. William Byrd was next with 109 points and Lord Botetourt finished fifth with 140.
The winning time in the three-mile region race was 18:43 by Amanda Ferrante of Abingdon, as the Falcons had the first three runners across the line. Amelia Dietrich finished 18th in 21:55 and Erna was 20th in 21:57. Also scoring for the Cavaliers were Madeleine Gantzhorn in 30th, Ella Johnston in 32nd and Alexa Carillo in 44th place.
Abingdon also won the boys region championship at Sugar Hollow Park with 58 points, followed by Cave Spring with 70 and Bassett with 87. LB was seventh with an even 200.
Rives Boltwood of Abingdon won the race in 14:55 and the Falcons had the top two runners for the boys. Rye Jackson led the Cavaliers in 18:04 for 29th and Tristan Marshall was one spot behind in 18:05. Also scoring were Preston Vaughn in 40th, John Moughrabi in 50th and Joel Butler in 51st.
"We ran really well at region," said Wilson. "Many of our runners ran personal records. We peaked at just the right time."