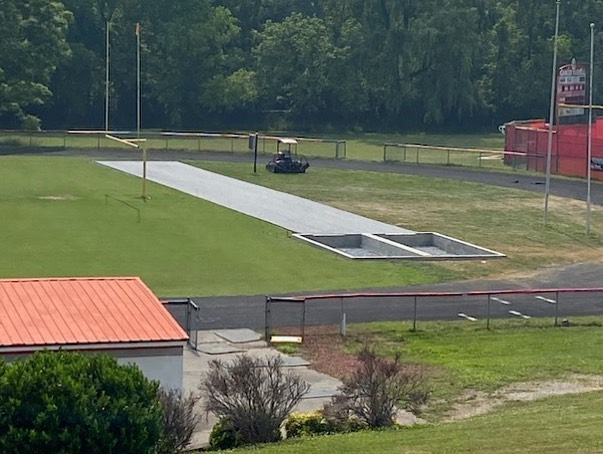 Sixth grade students at Central Academy Middle School (CAMS) will have the opportunity to try out for softball and baseball as team sports in the spring. The school's eighth graders will still be eligible to tryout/play for JV sports, if selected.
"This has been a long-time request of parents at CAMS, so thank you to our director of operations [Andy Dewease] and superintendent [Dr. Jonathan Russ] for making this happen for our students," Buchanan District School Board member Jenny Wilson said in a Facebook post last week.
The updates to Cavalier Stadium at Lord Botetourt High School (LBHS) continue. Last month, work began on the track, high jump area, and pole vault pit. An asphalt base has since been laid on the track. The School Board hopes that the project is completed by August. ATC Corp. is handling the paving.
~ Fincastle Herald staff report