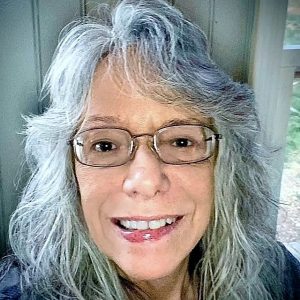 Kathy Moore Conner, 67, of Blue Ridge, passed away Sunday, May 14, 2023 at her home following a brief illness.
Kathy was born in Roanoke March 8, 1956 and lived in Botetourt all of his life. She was the daughter of the late Jesse Moore and Naomi Boone Snyder.
Kathy was a photographer and the owner of Shutterbug Photography for 20 years.  She enjoyed her grandchildren, flowers, and her dogs. Kathy always had rescued elderly dogs that she loved.
In addition to her parents, she was preceded in death by her brother, Jerry Moore. Kathy is survived by her husband of 34 years, Jeffrey "Jeff" Conner; son, John Stuckey of Blue Ridge; daughter, Sarah (Cameron) Dalton of Fincastle; grandchildren: Emma and Jacob Dalton; sister "by choice," Judy Kearns of Hollins; in-laws: Roy (Jenna) Conner of Blue Ridge, Doug (Julie) Conner and Robin (Mike) Branham, all of Charlotte; and several nieces and nephews. Her family would like to offer a special "thank you" to Kathy's wonderful neighbors, Brian and Angie Baker and Vanessa and Mark Houston.
A celebration honoring Kathy's life will be 2 p.m. Thursday, May 18 at Rader Funeral Home, 630 Roanoke Road, with Pastor Carol Johnston and Pastor Joel Wegner officiating. Burial will be in Troutville Cemetery. Her family will receive friends at the funeral home Thursday from noon to 2:00 pm.
In lieu of flowers, memorial contributions may be made to League for Animal Protection, P.O. Box 561, Fincastle, 24090. Online condolences may be made to Kathy's family at www.rader-funeralhome.com/tributes/Kathy-Conner.