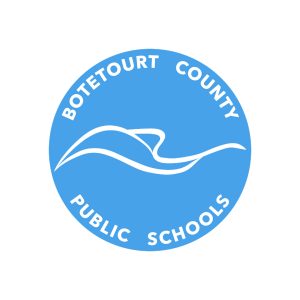 By Matt de Simone
The Botetourt County School Board unanimously approved the FY 2024-2025 budget timeline at the regular meeting in Fincastle last Thursday.
Last month, Director of Finance Brandon Lee presented the School Board with the proposed budget timeline sharing that the only change (final approval on budget, March 28) is thrown off by a week due to 2024 being a leap year.
The following dates are being proposed as a budget timeline for the development of the FY25 School Board budget:
October 16, 2023 – Distribute budget priority requests to building administrators and central office department administrators.
November 1, 2023 – Budget priority requests are due to the superintendent
-Dec., 2023 – Superintendent reviews budget requests and develops budget recommendations
November 9, 2023 (5:30 p.m.) – First reading for Proposed Capital Improvement Plan.
December 14, 2023 (5:30 p.m.) – Adoption of the Capital Improvement Plan
January 11, 2024 (8:30 a.m.) – School Board Budget Committee Meeting
February 15, 2024 (8:30 a.m.) – School Board Budget Committee Meeting
February 29, 2024 (8:30 a.m., if necessary) – School Board Budget Committee Meeting
March 14, 2024 (5:30 p.m.) – FY 2024-25 School Board budget reading and public comment
March 21, 2024 (8:30 a.m., if necessary) – School Board Budget Committee Meeting
March 28, 2024 (5:30 p.m.) – Public hearing and vote on the FY2024-25 School Board Budget
Assistant School Superintendent Dr. Janet Womack presented the board with the middle and high school program of studies for 2024-2025. She shared some of the new programs added which include:
a Unified Physical Education course that provides a variety of recreational activities that appeal to a wide representation of the student population including students with and without disabilities. The course provides inclusive leadership opportunities, community partnerships, physical activity, and a focus on the social, emotional, and mental health of all participants. Students will engage in functional fitness and fitness planning, nutrition, aerobics, individual sports, team competition, and other recreational activities.
a second Sports Medicine/Athletic Training course that builds upon basic knowledge acquired in "Sport Medicine I" on topics such as exercise physiology, biomechanics, exercise program design and injury prevention, assessment, treatment and management. Students completing this course will be qualified to serve as student assistants in the Sports Medicine Department
the current Aerospace Technology advanced training program is now separated into two courses: "Aerospace Technology" and "Unmanned Aircraft Systems" with the latter preparing students to fly drones under the Federal Aviation Administration's (FAA) Part 107 guidelines. Students get an overview of the national airspace system, FAA regulations, and the design and operation of small drones. Students monitor weather, address loading and performance of drones, and coordinate flight operation logistics. They perform administrative tasks, train to fly, and, finally, fly small unmanned aircraft systems (sUAS).
the current Cybersecurity program will also now be offered as two courses: "Cybersecurity Fundamentals" – focusing on the evolving and pervasive technological environment with an emphasis on securing personal, organizational, and national information. Upon successful completion of the course, students will have the opportunity to earn the Security Pro Certification through Test Out; and "Cybersecurity Systems Technology" – explore foundational cybersecurity principles, security architecture, risk management, attacks, incidents and emerging technologies. Certification will be earned similar to the previous course.
The current Veterinary Technology program will also be offered as two courses: "Veterinary Technology I" – students learn how to care for and manage small animals, focus on animal health, nutrition, management, reproduction, and evaluation. Course content also includes instruction in the tools, equipment, and facilities for small animal care; "Veterinary Technology II" – students will develop the knowledge and skills necessary for training and grooming companion animals, in line with required safety practices and protocols. Instruction includes grooming, required care, technical and maintenance functions related to animal health, animal first aid, and office management procedures used in the companion animal care industry.
Virginia Teachers for Tomorrow II is an additional course where students continue to explore careers in the education and training career cluster and related pathways. This course provides hands-on opportunities for students to examine careers in education, observe professional practice, and apply professional standards and educational theory. In an authentic practicum experience, students will be able to teach lessons, manage classrooms, create learning opportunities, and build their professional portfolio in the process.
Parent/guardian registration information meetings will begin on Oct. 24 at James River High School at 6 p.m. for rising 9th graders, and at 7 p.m. for rising 10th-12th graders.
Botetourt County Secondary Schools Parent/Guardian Registration Information Meetings:
James River High School – Oct. 24 – rising 9th at 6 p.m.; rising 10th-12th at 7 p.m.
Lord Botetourt High School – Oct. 25 – rising 9th at 6 p.m.; rising 10th-12th at 7 p.m.
Central Academy Middle School – Nov. 2 – Rising 8th grade at 6 p.m.; rising 7th grade at 6:45 p.m.; rising 6th grade at 7:30 p.m.
Read Mountain Middle School – Nov. 27 at 5:30 p.m.
Botetourt Technical Education Center (BTEC) and Virtual Academy information will be made available at both high school and all middle school registration meetings.
The admissions process begins for Roanoke Valley Governor's School (RVGS) and Jackson River Governor's School (JRGS) by attending one of the informational sessions during January. Students should attend one of the five informational sessions with at least one parent/guardian beginning on January 9 at RVGS at 6:30 p.m.
The School Board's October meeting agenda packet is located at https://go.boarddocs.com/vsba/bcps/Board.nsf/Public.