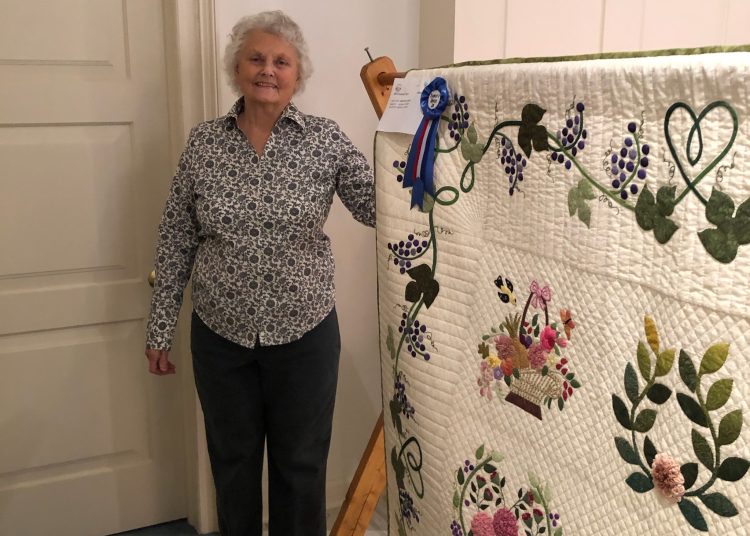 The Quilt Show during the Fincastle Fall Festival was a treat for visitors' eyes. Quilts both old and new were on display in the Old Baptist Church sanctuary.  Each visitor was given the opportunity to vote for their favorite quilt. Thank you to Cathy Henderson and Marsha Campbell for their hard work organizing the show and to Jay and Yvonne Saunders for the use of the church.
Winners were:
First Place:  Kathleen Walker (top photo)
Second Place:  Cathy Henderson (Route 66)
Third place:  Kathleen Walker (Eagle)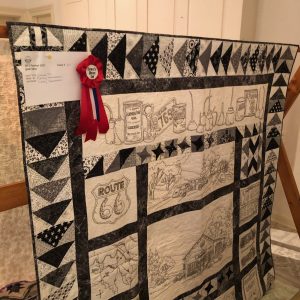 ~ Historic Fincastle Inc.