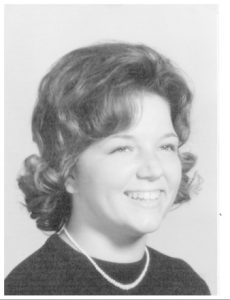 Susan Elaine Gill, 75, of Buchanan, passed away suddenly at her home on Friday, August 25, 2023.
A Botetourt County native, Susan graduated from Lord Botetourt High School in 1965. She was preceded in death by her parents, Hilda Gill Womack and M.M. Gill; her grandparents, Lewis Legion Otey and Annie Watson Otey.
Susan is survived by his husband, Jim Dick; brother, Morris Gill (Elaine Garrett); and a sister, Linda Gill Broyles; step-children, Michael Dick, Kathleen Leslie and Jeffrey Dick; nieces, Stephanie Tito and Laura Ann Neff; cousins and many friends; and her beloved Yorkshire Terrier, Myra. The family would like to give a special thank you to Douglas and Nancy Duffy.
A celebration of life was held in the Buchanan Chapel of Botetourt Funeral Home at 11 a.m. on Thursday, September 7, 2023 with Pastor Danny Barham officiating. The family received friends one hour prior to the service. Interment was in Haymakertown Cemetery. In lieu of flowers, the family requests donations be made to Botetourt Fire and EMS, 10 West Back Street, Fincastle, 24090. Online condolences may be made at www.botetourtfuneralhome.com or 540-254-3000.