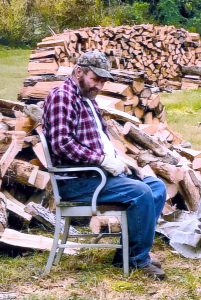 Roger L. Goad, Sr., 78, of Troutville, passed away Wednesday, October 11, 2023.
Roger was born March 5, 1945 in Botetourt and lived in the area all of his life.  He was the son of the late Denny E. and Annie Mae Grubbs Goad. Roger was a carpenter for many years who enjoyed hunting, cutting wood, and playing cards.
He is survived by his wife of 57 years, Margaret L. Spence Goad; son, Roger "Buddy" (Daisy) Goad, Jr.; daughter, Christy Goad Dawson (Jason Crockett) of Roanoke; grandchildren: Paislee Goad, Blair Dawson, Jaylen Dawson, and Candace Dawson; brothers: Steve (Patricia) Goad and Arthur (Carol) Goad, all of Roanoke; sisters: Doris Walker of Troutville, Mary Wyrick of Roanoke, and Joyce Ann Goldston of Salem.
Roger's family would like to extend a thank you to Carilion Hospice staff and his nurse, Megan, for their wonderful care during Roger's final days.
A memorial service honoring Roger's life was held at 2 p.m. Sunday, October 15 at Rader Funeral Home, Daleville with Pastor Elmer Clemons officiating.  The family received friends one hour prior to the service Sunday.
Memorial contributions may be made to Carilion Clinic Hospice, Carilion Clinic Foundation, P.O. Box 12187, Roanoke, 24023. Online condolences may be offered to Roger's family at www.rader-funeralhome.com/tributes/Roger-Goad.