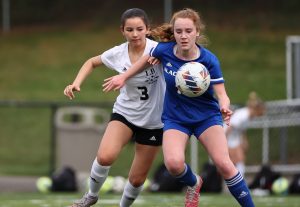 Spring break is over and the Botetourt County high school sports teams will be back in action with a full schedule of events this week.
One game was played Monday, as the Lord Botetourt soccer girls fell to the Bruins in Blacksburg, 4-1. Emma Rice had the lone goal for LB with an assist from Falan Peters.
Tuesday's schedule had Lord Botetourt at Blacksburg and James River at Northside for baseball. The LB boys soccer team was scheduled to host Northside while the River girls were at Eastern Montgomery.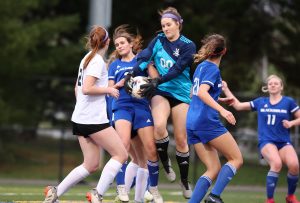 Today, Wednesday, Lord Botetourt will be in Springwood for a 7 p.m. softball game against host James River. The LB baseball team is at Brookville and Botetourt's boys tennis team is at Salem.
On Thursday, the Knights are in Salem for softball at the Salem Civic Center field, while the James River soccer teams host Riverheads for a girls-boys double-header, beginning at 6 p.m. The LB girls soccer team is at Salem and the Cavalier boys will host the Spartans. The LB tennis girls will entertain Salem at the Hollins University courts.
The Lord Botetourt track team will open the season Friday at the University of Lynchburg, and both the LB and River thinclads will run in a meet at Hidden Valley Saturday.