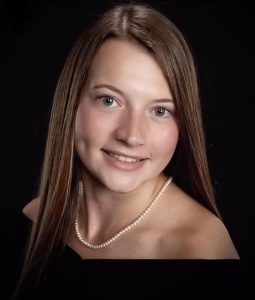 The GFWC Botetourt Town and Country Women's Club awarded a $1,000 scholarship to Norah Elizabeth Jones at the school's recent Senior Awards Program. Julie Gladu, a representative from the club's scholarship committee, presented the award. She described Jones as "a young lady who has achieved extraordinary success in her rigorous academic program. She has exhibited outstanding character and has extended herself beyond the classroom through volunteerism in her school and community."
Jones stated in her application that she plans to attend Emory and Henry College in the fall to pursue a bachelor's degree in Equine Assisted Therapy as well as compete on the riding team at the college.
She is the daughter of Brent and Shauna Jones.
~ Botetourt Town and Country Women's Club