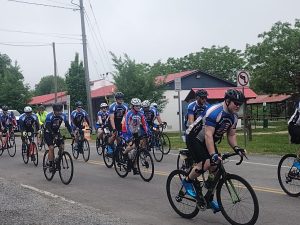 The Law Enforcement United Bicycle Ride went through Buchanan last Wednesday and stopped at the Buchanan Town Park. The group took the 20-minute rest stop for refueling, rest, a short ceremony and group picture on the Buchanan Town Park.
Up to 500 cyclists pedaled their way through Botetourt County as part of a 250+ mile three-day journey hosted by Law Enforcement United. The group traveled from Roanoke to Washington, D.C. to physically challenge participants as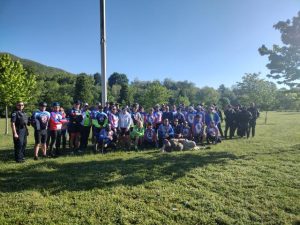 they honored fallen law enforcement members while remembering the survivors left behind.
~ Harry Gleason, Town of Buchanan