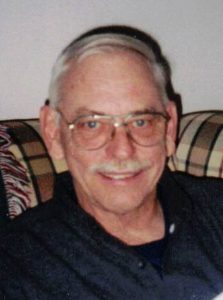 Henry Mack Layman, Jr., 82, of Evington, Va., originally from Buchanan, passed away at his home on March 16, 2023.
He was the son of the late Henry and Madaline Layman.
He is survived by his loving wife of 47 years, Kay Campbell Layman; three sons, Steven Layman (wife Chris), Brian Layman, (wife Amy), and Eric Layman; one daughter, Jackie Sue Layman; seven grandchildren, Trevor, Jacob, Melissa, Christopher, Laura Kay, Taylor and James; six great-grandchildren; nieces, Karen Craig (Sprue) and Pam Austin (Mark); three nephews, Drew Keesee, Kevin and Johnathan Austin; a sister, Sue Layman Watts of Buchanan.
Mack was a loving husband, father and grandfather. Mack served in the United States Air Force and was retired from Hunting Hills Country Club. He was a member of Buchanan Presbyterian Church. Mack loved hunting, fishing, the outdoors and doing for others. He will be greatly missed.
A memorial service will be held at 11 a.m. on June 3 in Fairview Cemetery, Buchanan.