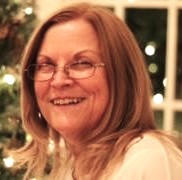 April 9, 1948 – October 28, 2023
Janie Lynn Adkins Layman of Botetourt County passed away at the age of 75 on Saturday, October 28, 2023, after a battle with dementia.
She was born on April 9, 1948, in Logan, W.Va., and was a longtime Botetourt County resident. Janie enjoyed traveling in past years with Mike, hosting their annual Christmas parties, attending Virginia Tech games with their friends, many types of live music shows and concerts, and attending her grandsons' school and sports events.
She was predeceased by her husband, Michael Layman; her father, Verirned Adkins; and her mother and stepfather, Irene and Paul Golice.
She is survived by her daughter and son-in-law, Melissa and Randy Barnard; grandchildren, Jacob and Laura Jane Barnard, and Justin Barnard; sister, Patti Gilliam; brother, Jimmy and Judy Adkins; nephews, Jordan Gilliam, Eric Layman, Bobby and Lori Layman, and Christopher Adkins; niece, Shannon Adkins Haney; as well as a host of cousins and friends.
The family wishes to extend their sincere thanks and deep gratitude to the staff at The Glebe for her care over the last few years and to Good Samaritan Hospice for their help in the last few months.
Visitation will be held at Oakey's East Chapel on Friday, November 3, 2023, from 4 to 6 p.m. with a memorial service following at 6 p.m.
In lieu of flowers, the family requests that memorial contributions be made to The Glebe Employee Education Scholarship Fund, 200 The Glebe Blvd., Daleville, 24083. Online condolences may be shared with the family at www.Oakeys.com. Arrangements are by Oakey's East Chapel, 540-977-3909.