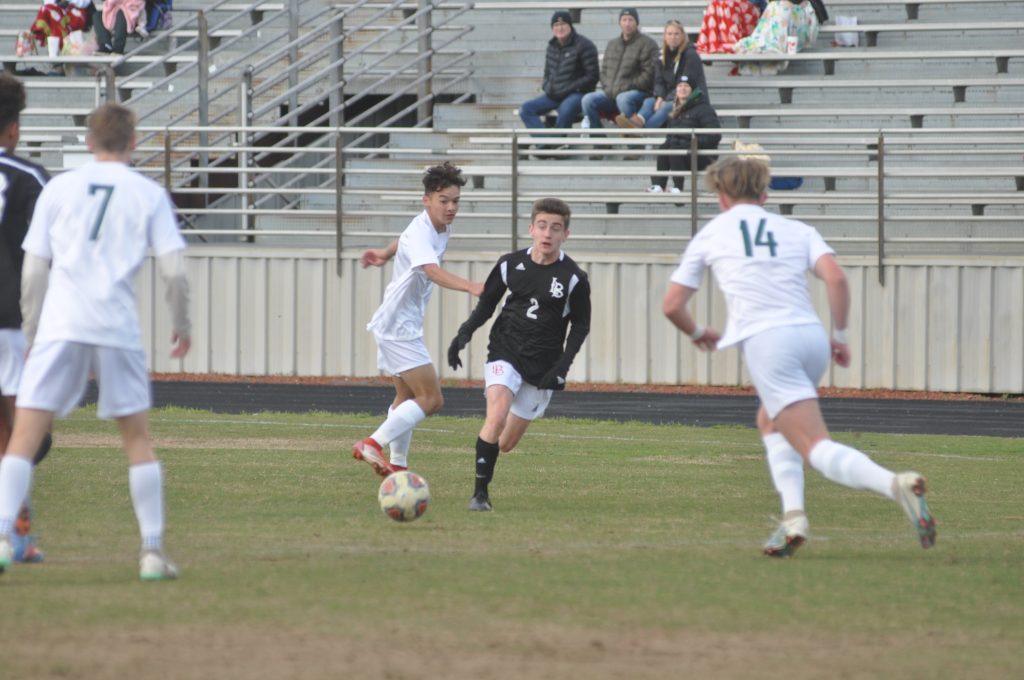 The Lord Botetourt soccer teams will have two Blue Ridge District games this week as both the boys and girls take on Northside and William Fleming.
The girls were scheduled to host Northside on Tuesday with the boys playing at Northside. Tonight, Wednesday, the girls are at William Fleming and the boys will host the Colonels on Friday. William Fleming's stadium will be hosting the annual Cosmopolitan Track meet on Friday so the girls' game was moved up two days.
The boys came into the week at 3-2 in district matches and they're 5-6 overall after being shut out on the Daleville pitch by Glenvar Monday, 4-0. Glenvar led 1-0 at the half and put three more on the board after intermission as the Class 2 state contenders recorded their fourth straight shutout and swept the season series from the Cavaliers.
Last week the Cavs defeated Staunton River, 2-1. Jacob Malue got things started for the Cavs with 17 minutes left in the first half. Staunton River tied things up to make it 1-1 going into the half. Will Hall found open field and found the back of the net to get the game winner for LB with 33 minutes left in the second half.
The LB girls took a 3-1-2 district record and a 7-2-2 overall mark into Tuesday's game with Northside. Last week was a rough one for the Cavs, as they suffered their first district loss when they fell to Staunton River in the second overtime, 2-1 in Moneta, then tied William Byrd in two overtimes, 1-1 in Vinton. It was the second tie with Byrd this season.
Coming into this week the girls' district standings are close with Byrd leading with a 4-0-2 record. Staunton River is 4-1 and LB is close behind at 3-1-2.