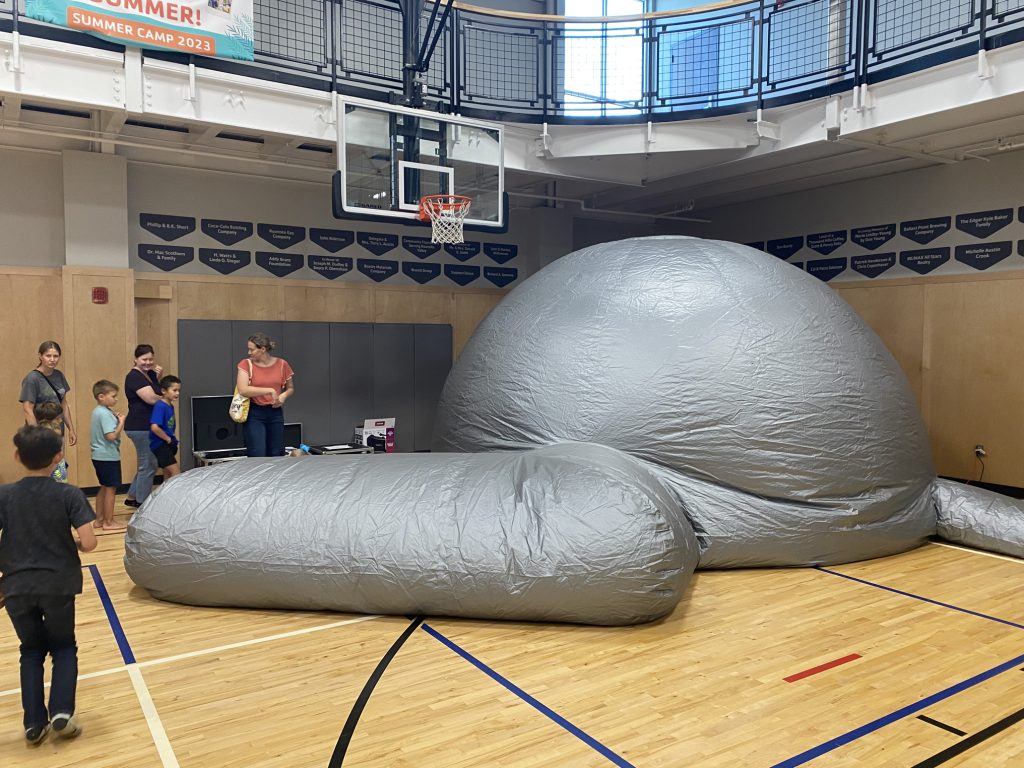 By Matt de Simone
Botetourt County Libraries presented its annual Astronomy Festival at the Botetourt Family YMCA last Thursday morning in Daleville. The educational event took place inside of the YMCA's gymnasium and saw many families and friends enjoying the different stations offering information about constellations, planets, and NASA.
The event saw a bigger turnout from the festival last summer with approximately 300 attendees, according to Blue Ridge Branch Manager Jaime Duval.
"The families seemed to enjoy themselves both inside the dome and with the activities we had available," Duval said in a recent email. "My son said there was one little boy who couldn't contain his excitement while standing in line. He said it was contagious and he was excited for the kid to experience the dome for the first time."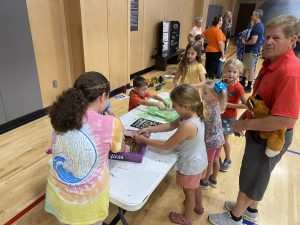 Children were given the opportunity to participate in craft stations where they could put together astronomy-themed crafts like charting constellation patterns with "connect-the-dot" worksheets and constellation string art.
StarLab returned with an inflatable planetarium where groups got to enjoy a short presentation about constellations and how they got their names based on characters from Greek mythology.
Attendees were also given the chance to learn more about the planets, stargazing apps, and citizen sciences opportunities.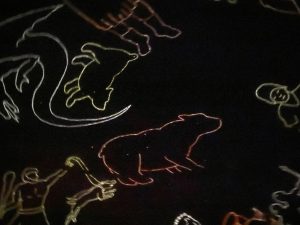 "Those who attended last year still found the dome entertaining as we had added several different projection drums to the rotation so that everyone was able to see something new," Duval continued. "The Botetourt Family YMCA has been such a great partner in working with us to provide quality programming for our community.  "
The day before the public event, county library staff met with 75 kids attending the YMCA Summer Camp. Campers had an early opportunity to experience the inflatable planetarium.
For more information about Botetourt Libraries upcoming events, please visit https://www.botetourtva.gov/161/Libraries.