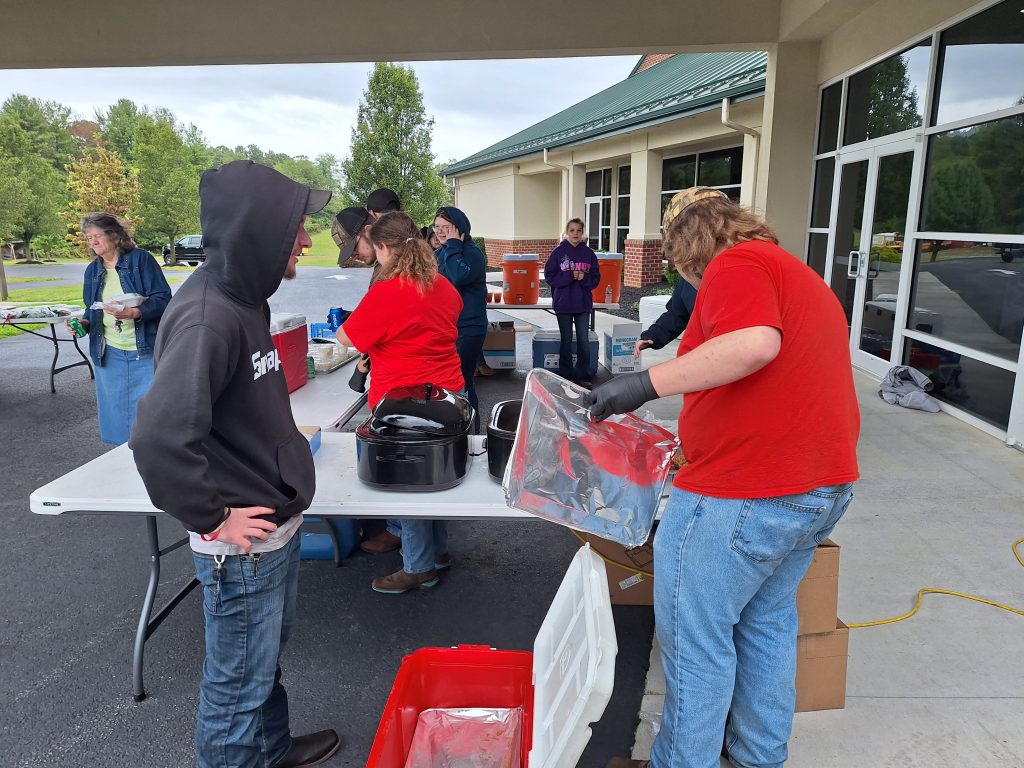 The Lord Botetourt FFA Chapter helped with the Toys 4 Bot-E-Tots poker run benefit on September 23 at Fincastle Baptist Church as a fundraiser. The chapter helped set up the door prizes and silent auction table. FFA members also served food for the pork chop dinners that included pork chops, baked potatoes, cole slaw (provided by Three Lil' Pigs Barbecue), rolls, and drinks.
"I thought that everything went well today, we made good sales and everyone seemed happy. Everyone worked really hard. I really enjoyed helping in the serving line putting meals together in the boxes," said Chapter President Allyshia Morris.
Student Advisor Elizabeth Hodges said, "I think it was a great fundraiser and a lot of great people helped out for a great cause."
The members set the serving line up in an assembly line fashion. The members' duties were to put the food items into takeout boxes and bag them if they had multiple meals. At the end of the line, FFA members made sure that everyone got a drink with their meals.
Lord Botetourt had eight members total at Fincastle Baptist Church: Allyshia Morris, Austin Williamson, Tristan Marshall, Gracie Truax, Kevin Gibson, Sylvana Cavinder, Zachary Odell, and Elizabeth Hodges.
~ Lord Botetourt FFA Chapter