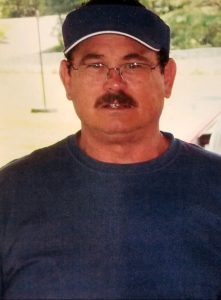 Douglas Browning Mason, Sr., 83, of Buchanan, passed away Saturday, July 8, 2023.
He was preceded in death by his wife, Sylvia Stinnett Mason; his parents, William B. and Irene Browning Mason; and brother, William B. Mason, Jr.  Doug had retired from Verizon Telephone Company. He enjoyed the outdoors by hunting and fishing and was a lifetime member of the Buchanan Moose Lodge.
Survivors include his daughters and sons-in-law, Kim and Alan Bedell of Midlothian, Kristie and Mark Winand of Buchanan; son and daughter-in-law,  Douglas, Jr. and Laura Mason of Fincastle; grandchildren; Crystal and Ryan Eanes, Dustin and Katelyn Winand, Evan Gilliam and Chelsea Dunbar, Douglas "Bucky" Mason III, Olivia Gilliam, Madison Bedell; great-grandchildren, Cora and Jameson Eanes; and numerous nieces, nephews, and cousins.
Doug's funeral service will be held Wednesday, July 12, 2023 at 11 a.m.  in the Buchanan Chapel of Botetourt Funeral Home with the Rev. Robert McRae and Elder Cleatus Newcomb officiating. Interment will follow in Eagle Rock United Methodist Church Cemetery. The family received friends Tuesday, July 11, 2023 from 6 to 8 p.m. at the funeral home. Those wishing to make a contribution in his memory, please consider the Buchanan Fire and Rescue. Online condolences may be made at www.botetourtfuneralhome.com or 540-254-3000.