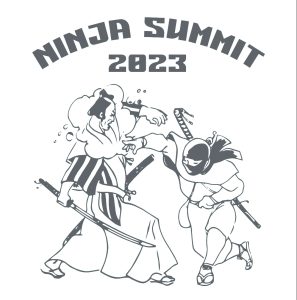 By Matt de Simone
Ninja could be sighted in Buchanan this weekend.
Buchanan Bujinkan Dojo holds the first "Ninja Summit" this Saturday from 10 a.m. until 4 p.m. and Sunday from 11 a.m. until 3 p.m.
Adults have the chance to experience the history of Samurai and Ninja disciplines with Joseph Rae, a Botetourt native who opened the Buchanan Bujinkan Dojo last year. Rae is a deputy with the Botetourt County Sheriff's Office and is a retired Navy veteran, spending over 20 years in military service.
"I am having a bunch of students and instructors in from out of town to study historical Samurai and Ninja Martial Arts," Rae said when asked about this weekend's Ninja Summit. "Folks in the area should definitely stop by."
Buchanan Bujinkan Dojo is located at 19785 Main Street in Buchanan. During the week, classes at the dojo take place on Monday and Wednesday nights from 6 to 7 p.m. (children) and 7:30 to 9 p.m. (adults) and the occasional Saturday. Visit the dojo's Facebook page for more information about the Buchanan Bujinkan.