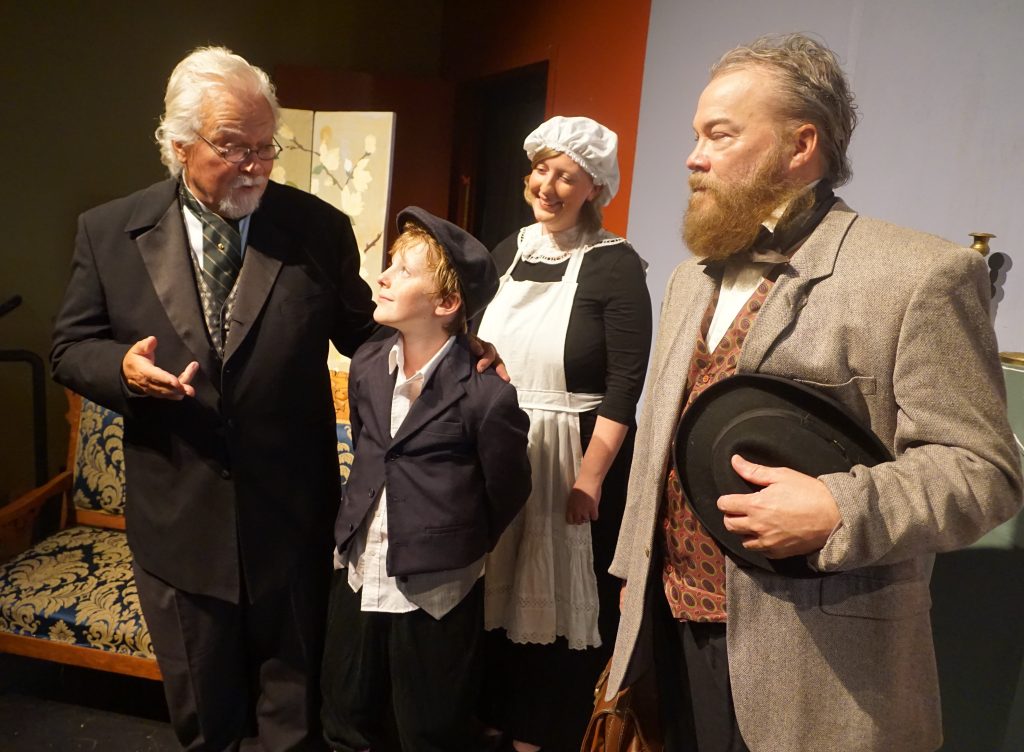 Attic Productions' summer musical presentation of Lionel Bart's "Oliver!" continues this week.
The show will be presented at the D. Geraldine Lawson Performing Arts Center, 7490 Roanoke Road, Fincastle; Thursday and Friday shows, August 24 and 25, begin at 7:30 p.m., Saturday and Sunday matinees, August 26 and 27, begin at 2:30. Additional play dates are August 31 through September 3.
The story of a child who dares to trust in others, search for love, and ask for more in London's seedy underworld, Bart's coming-of-age classic is brought to life with a large cast of local talent.
Adult tickets are $18; students and groups of 10 or more are $15 when paid in cash or by check at the box office. A $2 convenience fee per ticket will be added if paying with a card.
Tickets may be purchased on the Attic Productions website at www.atticproductions.info. For questions or assistance with purchasing tickets, call the box office at 540-473-1001. Volunteers are staffing the box office on Mondays and Wednesdays from 3 to 7 p.m. and Saturdays from 10 a.m. until 2 p.m. Leave a message at other times and your call will be returned as soon as possible.
This show is produced with special permission from Music Theatre International. Partial funding support comes from the Virginia Commission for the Arts and the National Endowment for the Arts.
~ Attic Productions