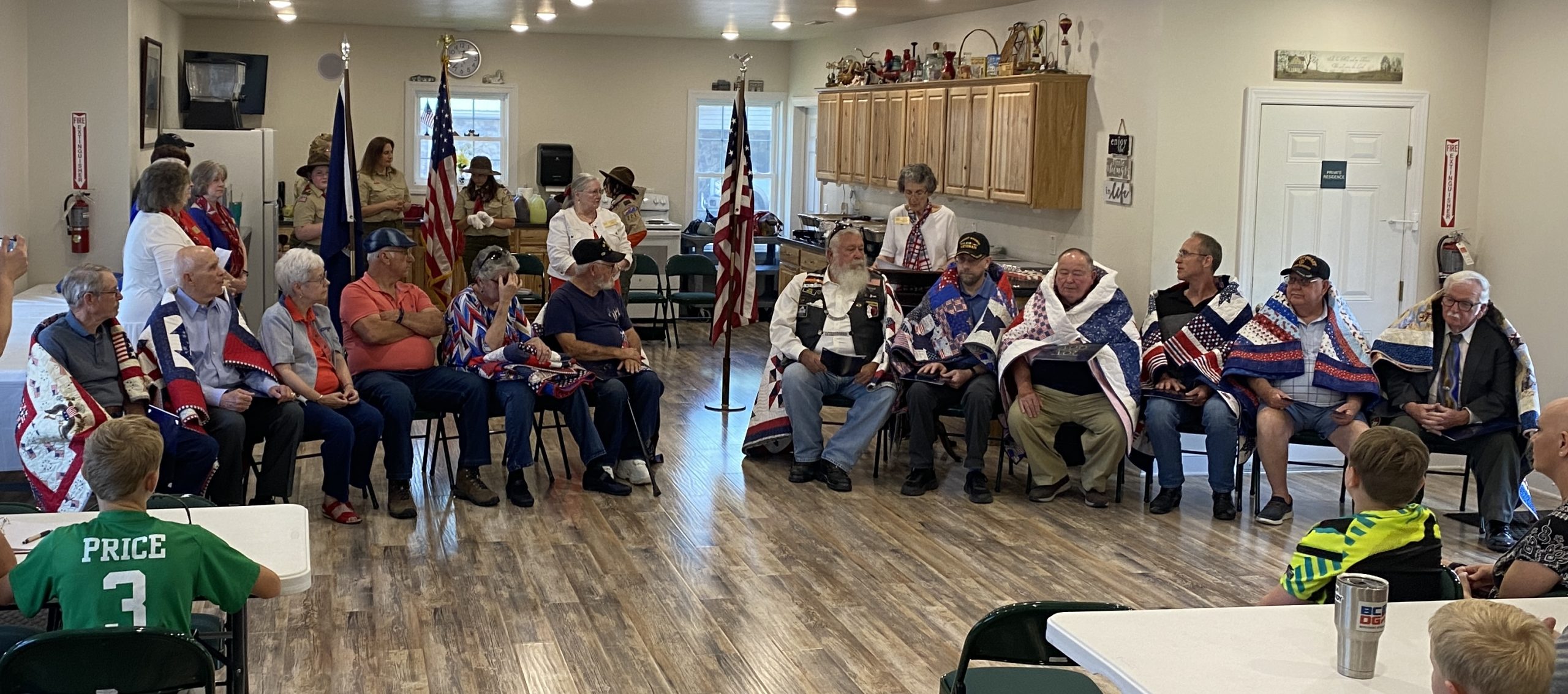 By Matt de Simone
The Quilts of Valor Foundation (QOVF) presented 13 quilts to Botetourt veterans in a special ceremony held at the Botetourt Event Center last Saturday in Buchanan. A Quilt of Valor is a civilian lifetime award in recognition for a veteran's service and sacrifice to the country.
Veterans Kevin Brockman, Michael Burton, Michael Coloton, Pamela Coloton, Glen Dudley, James Eubank, Daniel Garrett, Roy Gross, Roy Hensley, Mason Jordon, Marshall Moore, Thomas Ryan, and James Thrasher each received quilts during the event.
Sirens & Salutes co-founder Bill Price shared his thoughts prior to the veterans receiving the quilts. He thanked the veterans and their families.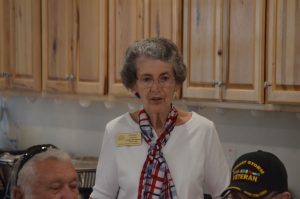 "We welcome our veterans here today for protecting a grateful nation," Price said. "Secondly, I'd like to thank the families. When our veterans are walking on the soil of foreign lands, patrolling the oceans, or guarding the skies above, you all stayed home and kept it all together."
Carolyn Zaleski, group leader of Roanoke's Quilts of Valor Stitchers, introduced QOVF members in attendance and the color guard on hand before speaking about each of the recipients.
"This is an overwhelming event for us," Zaleski said during the ceremony. "We're a small group that just started out and you're the biggest award (recipient group) and we are really honored to be here with you."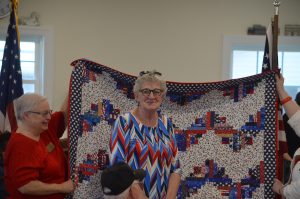 Following the ceremony, veterans, their families, and friends enjoyed food from Mission BBQ.
To contact the foundation for more on Quilts of Valor, visit qovf.org, or contact State and Regional Coordinator Madonna Rabatin via email at madonna.rabatin@qovf.org.