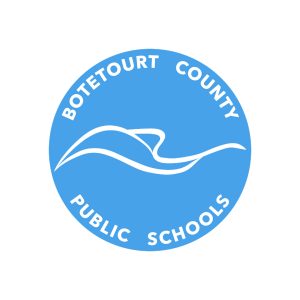 By Matt de Simone
The Botetourt County School Board heard the final report of the Botetourt County Public Schools (BCPS) Efficiency & Facilities Taskforce from Dr. Robert Avossa, who has been working with BCPS while putting together a community-led engagement during this process. Avossa presented the recommendations based on the planning.
One of the main takeaways from the data review was the taskforce developing four scenarios which includes one where BCPS would look into combining the campuses of one of the high schools with the Botetourt Technical Education Center (BTEC), a new "secondary campus" combining a BCPS middle and high school, and potentially consolidating elementary schools with two closing.
"There have been zero decisions that have been made," noted BCPS Superintendent Dr. Jonathan Russ during last Thursday's School Board meeting. "There are many steps that have to be taken before there are any changes. These are decisions that won't be made without community input. This will be a transparent process."
The goal of the taskforce was to examine current BCPS facilities and related operations to recommend ways to increase efficiencies while providing safe, modern and learning focused environments and preparing an Executive Report of Recommendations to the School Board and Board of Supervisors.
Taskforce members were invited to attend a series of four working sessions over the course of January through May to build a foundation of knowledge on current facilities and plans, while creating a collaborative space to discuss future needs.
Collectively, the team developed a set of values that included recognizing the future implications of current investments, with the aim of reducing long-term facility costs, efforts to transparently communicate fiscal decisions and addressing constituent needs, expanding access to existing programs, building new spaces for innovative programming, and reinvesting funds in ways that directly impact students and staff, and actions to balance capacity filled across sites and maximize usage of existing facilities/previous fiscal investments.
The taskforce made several site visits to Lord Botetourt High School and Cloverdale and Colonial Elementary Schools. In those visits the team walked through each building during the school day to see how the buildings are being used, talked with students and staff about their experiences, and evaluated specific aspects of the facilities – such as the exterior, entrance, hallways, cafeteria, classrooms, and common learning areas, and gym/athletic spaces.
A data review was conducted focusing on facility factors (age of buildings), population statistics, operational costs, and cross-campus comparison. Avossa spoke about the history of ongoing maintenance projects and identified needs for school buildings but there is currently no funding established on some of the facility needs.
In their findings, Avossa spoke about the current state of Botetourt schools. He shared that BCPS is currently experiencing aging and deteriorating infrastructure across all levels and school sites. Leadership and the School Board have made many financial decisions and tradeoffs to support small school facility operating costs to keep all sites operational regardless of enrollment numbers. Facilities have been well maintained by the division. However, aging infrastructure leads to an increase in risk related to finance and safety. Many parents and community members have personal experiences with high levels of emotional attachment to individual schools, expressing concerns/fears about change.
"Kids don't come to school in perfect little packets of 20," Avossa stated. "There are places that are going to grow and there are places that are going to shrink. There are communities that age and there are communities that draw younger families. This is not unique to Botetourt."
Avossa went on to explain in his presentation that critical capital improvement projects remain unfunded at most buildings, with the community paying particularly close attention to the necessary upgrades for Lord Botetourt. Available capacity exists at a majority of elementary schools in both north and south areas of the county. The population of school-aged children has remained stagnant or has decreased over the last 10 years. Beginning with the FY 2024 budget, current county leaders plan to provide funds for capital improvements to replenish funds in the BCPS Capital Reserves. There is increasing interest in career and technical education programs. BTEC is at maximum capacity and is unable to expand to offer new programs on its current site.
He went through the scenarios for taskforce planning that included identifying ranges of potential outcomes and impacts when making decisions, allowing individuals to evaluate a variety of outcomes and manage for both positive and negative possibilities. Avossa noted that scenarios were evaluated based on how the scenario aligned to taskforce values, as well as the associated risks and implications.
In the scenarios identified for evaluation, the taskforce came up with three categories ("Capital Improvement Only," "Secondary School," and "Elementary School" scenarios) featuring seven "high priority" scenarios based on the alignment with the established values. The taskforce then looked for "additional expertise" from division leaders.
Out of the seven scenarios, the team narrowed them down to four – funding the existing CIP,  combining a high school campus with BTEC, a combined secondary campus (middle and high school), and consolidating elementary schools with two elementary schools closing.
Additional considerations included a combination of these scenarios with each one not being mutually exclusive, with benefits achieved by combining multiple scenarios, a timeline to initiate, deeper evaluation of new school construction, partnerships with local business to "co-design" educational learning spaces for career preparation, and engaging in a countywide conversation building awareness, understanding concerns, and identifying ways to contribute to change.
Avossa shared that working together and being transparent will help achieve a common goal for the county and reminded the board that "this is just the first step." He noted the longer BCPS waits on facility issues, the more expensive these projects will become.
Valley District School Board representative Tim Davidick added that the board will "take a breather and soak this in… maybe reach out [to the community] and talk a little about."
Davidick liked the recommendation of the scenarios and that these "are not mutually exclusive."
"Our school system does a phenomenal job of educating our students with what we have," he said. "If we could do something to improve the facilities for our teachers and our staff, where we can go is an amazing place."
To read through the slideshow presented by Avossa to the School Board, visit https://www.bcps.k12.va.us/school_board > Board Docs.