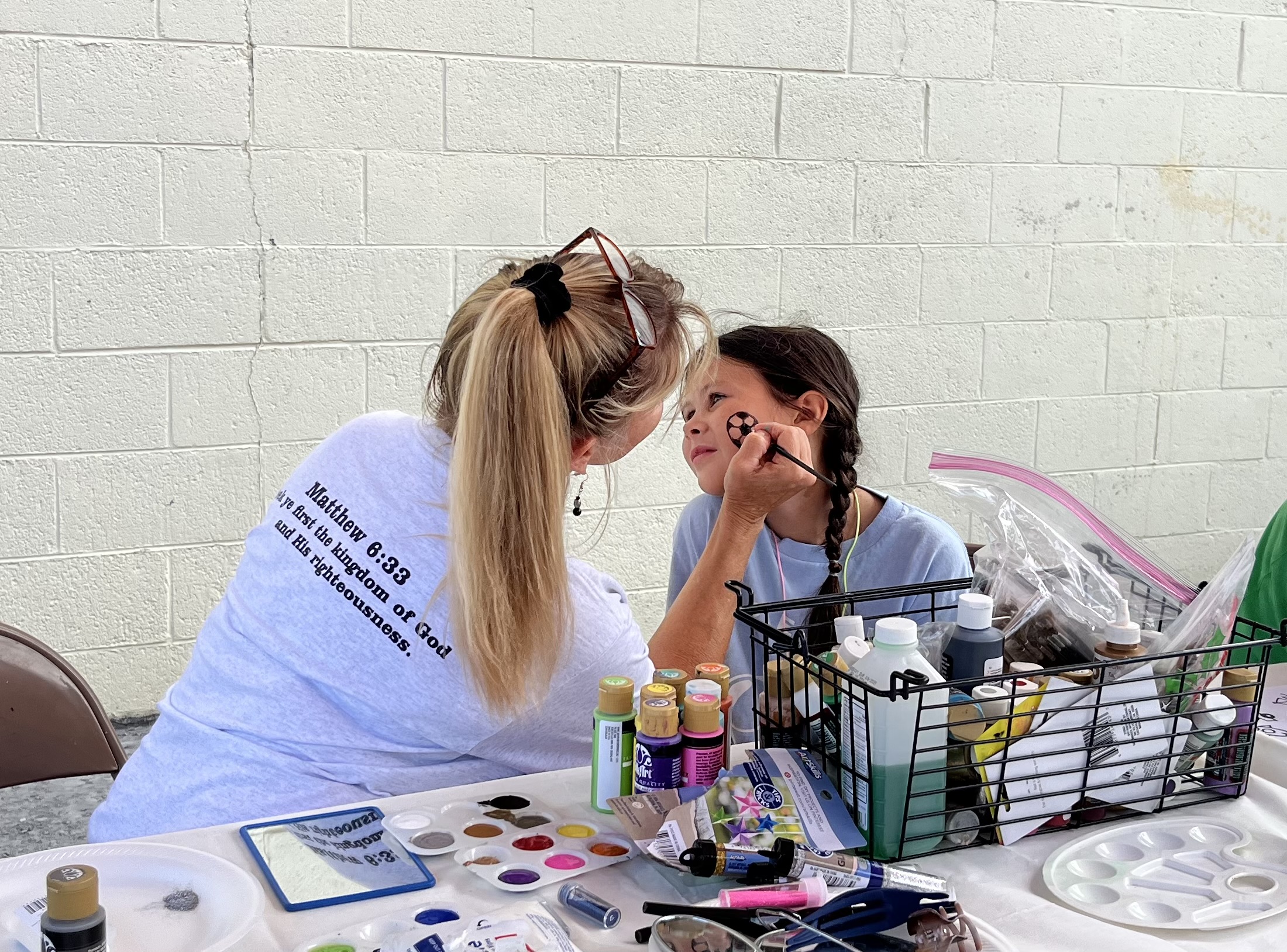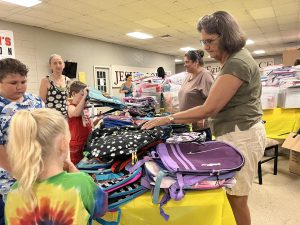 Saturday morning dawned brightly as community members gathered at Solomon's Mission to celebrate back-to-school in Botetourt County. Approximately 195 students, their parents, family members, and over 41 volunteers met to celebrate.
Solomon's Mission prepared a bag of clothing the volunteers hand selected, a pair of shoes, a set of school supplies according to their grade, a book bag, hygiene supplies, extras, and lunch available for every student in attendance. Haircuts were also available and 52 students received free haircuts from stylists.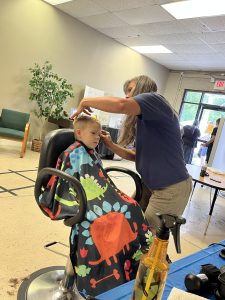 Outside entertainment included snow cones, a make-your-own tie dye shirt project, a booth with goodies from the sheriff's department, fire hose practice by the fire department, face-painting, local musicians entertaining, and an inflatable lumberjack throwing station.
Solomon's Mission is a local mission in Buchanan run and staffed primarily by volunteers.  Along with the core group of 25 volunteers, approximately 218 volunteers gave 6,100 hours of their time in 2022. Solomon's Mission "shares help, hope and opportunity" in the name of Jesus.
If you want to know more or want to be involved at Solomon's Mission, contact Teresa Rothwell at 540-520-0043 or email solomonsmission@gmail.com .  Follow on Facebook:  https://www.facebook.com/SolomonsMission.
~ Solomon's Mission