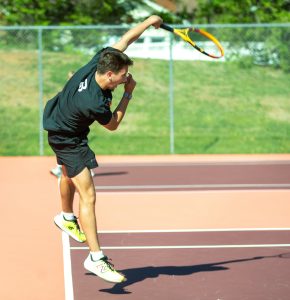 The Lord Botetourt tennis teams were scheduled to wrap up the regular season this week with two matches each, and the Region 3C tournaments could start as early as Saturday.
The Botetourt boys were scheduled to host Franklin County on Tuesday and then host Staunton River on Thursday, both at Hollins University. Last week the Cavs lost to Northside, 5-4, then beat William Fleming, 5-0, and they lead the Blue Ridge District with a 7-1 district record and a 9-5 overall mark.
The girls were at Franklin County Tuesday and will play at Staunton River on Thursday. The girls beat Northside, 9-0, last week for a winning record on the season at 7-6 and second place in the district.