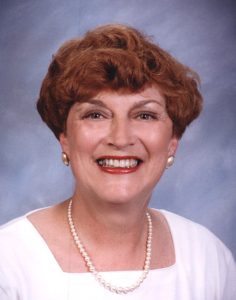 Virginia "Jenny" Drawbond Turner, 82, of Daleville passed away on Tuesday, October 24, 2023.
She was preceded in death by her parents, Glendon and Gertrude Drawbond, as well as her sisters, Laura "Liz" Hagee and Lynda Gallimore.
Jenny was a devoted wife, mother and grandmother. For many years she worked for Dr. Harry B. Stone and later worked for Dr. Daniel Drysdale. She attended Fincastle Baptist Church.
Surviving are her husband, Leon O. Turner, Sr.; daughter, Rhonda J. Trafton (Rob); grandsons, Zachary Trafton and Benjamin Trafton; sister, Dottie Stroupe (Bill); step-children, Lee Turner (Debbie), Leslie Leedy and Victoria White (Allen); step-grandchildren, Noel Leigh Turner, Creek Turner (Chelsea), Jason Cornett (Stacy), Lauren Erickson (Christian), Tori White and Lukas White; five great-grandchildren.
Funeral services will be conducted at 11 a.m. on Thursday, November 2, 2023 in the Chapel of Simpson Funeral Home, 5160 Peters Creek Road with the Rev. Kevin Cummings officiating. Interment will follow in Sherwood Memorial Park. The family will receive friends from 5 p.m. to 8 p.m. on Wednesday, November 1, at Simpson Funeral Home.
In lieu of flowers the family suggests that memorials be made to the Alzheimer's Association of Western Virginia or to Good Samaritan Hospice, 2408 Electric Road, Roanoke, 24018.
Online condolences may be sent to www.simpsonfuneral.com.