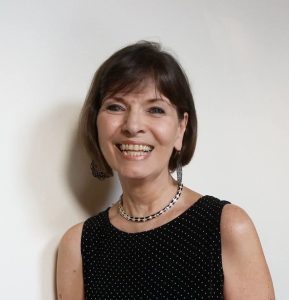 Freda Cleo Carter Wood, 75, died peacefully in her Botetourt home, surrounded by loved ones on August 7, 2023. She was diagnosed with leukemia in February, and her sunny disposition helped her weather the ups and downs of treatment.
Born in Waynesboro and a graduate of Longwood College, Freda lived in Botetourt County for over 40 years. A beloved mother, grandmother, sister, friend, and community pillar, Freda loved – and will be missed – by too many people to list here.
Freda was bubbly, sparkling, and steadfast. When she asked "Sweetie, how are you?" she truly wanted to know. When she said "Bless your heart," she was sincere. She was just that kind of lady.
From her work with the Botetourt Women's Club, Attic Productions, Church of the Transfiguration, Catholic Charities, Breckinridge Elementary, and RE/MAX Realty, many (many!) people knew and loved Freda's expansive, kind, loving energy.
Not only did Freda improve Botetourt from the outside in, she also built it from the inside out at the helm of Fincastle Preschool. With love, patience, and lots of laughter she taught two generations of Botetourt children in an immersive environment of exploration and safety. She showed her students – possibly you, possibly your kids, possibly both – how to share, how to be away from their parents for the first time, how to listen to a story and each other, how to be good stewards of glue sticks, and how to (sort of) sit still. She taught that it's okay to try new things and make mistakes. Most importantly, through her example and everyday love, Freda taught us that we're valuable and lovable.
Freda celebrated people, encouraged growth, and looked fabulous in bright red. She could teach fractions to weepy math-phobic middle-schoolers, find the absolute best in absolutely everybody, and knew exactly how long to warm up a Krispy Kreme glazed doughnut in the microwave (one-third of a minute).
In 2021, Freda was preceded in death by her husband "Petey," whose absence she felt keenly. She is survived by her loving daughters, Christy (Matthew) and Lisa (Nate); her siblings, Wanda (Larry), Thom (Myra), and Darcy (Mark); her in-laws Jim, Ann, and Mike (Jackie); and her treasured and adoring grandchildren, Finn and Josie. She leaves behind countless and valued long-time friends.
In lieu of flowers, the family asks that you support Attic Productions in the way that suits you best, donate blood, and/or spread a little kindness of your choice.