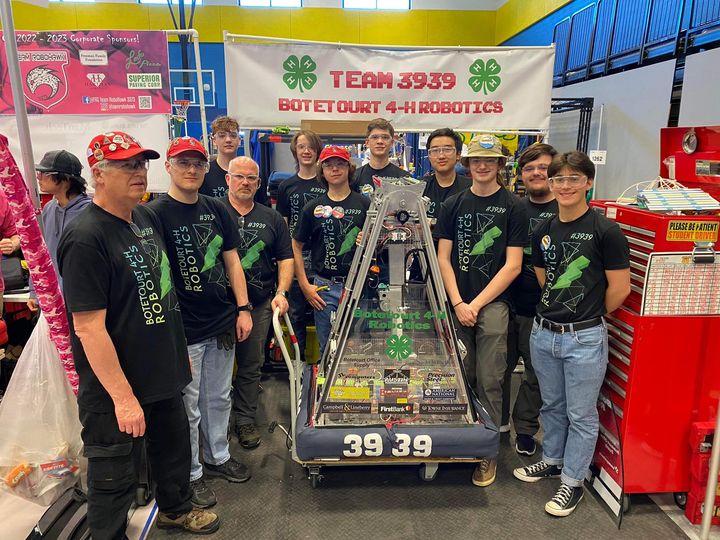 By Matt de Simone
The Botetourt 4-H Robotics team competed over the weekend at George Mason University in the FIRST Chesapeake District Championship.
Last weekend's competition featured 60 teams. Heading into Saturday's competition, the team made it to the semifinal round, finishing the competition ranked 32 out of 60 teams.
The team is comprised of James River students David Aaron, Conor McFadyen, Ethan Smith, Joshua Halsted, Ethan Spickard, Tim Wilson, Silas Miller, and Read Mountain Middle School student Strummer Giffin.
"The amount of success that this team achieves is incredible when you look at some of the bigger teams that they compete against regularly," Botetourt 4-H Extension Agent Tyler Painter stated in a recent email.
The Botetourt 4-H Robotics Club has averaged 8-10 members in the last couple of years, according to Painter. They compete against teams with 20 to 30 members, if not more.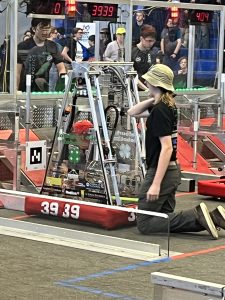 "We often joke that they are 'The Little Engine That Could' because they work so hard and do so well against larger teams with greater funding," Painter said. "I am very proud of their accomplishments and we couldn't do it without dedicated sponsors, supporters, and team mentors. We have several fabulous club volunteers that devote countless hours, as do the team members, to these endeavors. Special thanks to Larry Etzler, Ralph Hayslett, Katie Jones, and many other adults and parents that chip in to help the team."
After three recent competitions, Team 3939 managed to place 39th out of 122 teams and won two awards. The road to the districts started in Blacksburg last month where Team 3939 ranked 20th with a record of 8-8 picking up a creativity award. Then, on the weekend of March 24-26, the team competed in Glen Allen, where they ranked 13th with a record of 7-6-1 and won the Industrial Design award that celebrates the team that demonstrates industrial design principles, striking a balance between form, function, and aesthetics. Last weekend's competition was the final event FIRST Chesapeake's six-week district championship contests.
"We were very proud of how we managed to perform against schools from all over Virginia, D.C., and Maryland," junior Ethan Spickard said in a recent email. "After all three of our competitions, we managed to place 39th out of 122 and won two awards, one for Creativity in our robot design and one for Industrial Design. The things that make me most happy about how our robotics team did is that we were able to hold our own against teams with 10x the amount of people we had, teams that came from Governor's schools, and teams that worked very closely with some colleges and universities. It was also a very nice opportunity for us to meet other students from all over Virginia who had the same interests as us and had the same exact drive and dedication into building a good robot as we did."
FIRST Chesapeake is an independent non-profit that brings STEM-based leadership programs to middle and high school students in the District of Columbia, Maryland, and Virginia. Robotics is the means to teach technical concepts and practical know-how, as well as to build leadership skills and develop teamwork.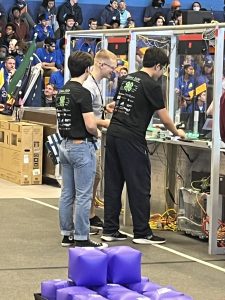 "We are always looking for upper middle school to high school-aged youth to join our team and we also welcome new sponsors," Painter added. "If anyone is interested in more information on how to join this group or to become a sponsor, they can feel free to contact me at 540-928-3210."
4-H has a long history of supporting robotics programs through 4-H clubs, after-school programs, camps, and curriculum. Through robotics, 4-H'ers learn teamwork, problem-solving, critical thinking, engineering, and design.
For a look at Team 3939's season stats, go to https://www.thebluealliance.com/team/3939/2023. To learn more about 4-H Robotics, visit team3939.com.