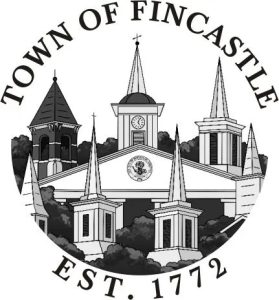 By Matt de Simone
The Fincastle Town Council assembles for the April meeting this Thursday at the Fincastle Volunteer Fire Department Training Room at 7 p.m.
Council plans to review the Special Use Permit application submitted by Kevin and Michael Hix to operate a mobile restaurant located in the 200 block of Botetourt Road between the intersections of Route 220 (Botetourt Road) with Back Street and Federal Street. Last month, Town Council approved the food truck rezoning and remanded the item to the Planning Commission for recommendation. One correction from The Herald's report on the previous month's meeting is that the Town Council didn't approve the food truck itself. There was a public hearing, but the council made no decisions. The rezoning for the mobile restaurant was the only thing approved within the proposal at the March meeting.
A public hearing will be held regarding the rezoning application submitted by Donald and Carolyn Naysmith pertaining to the Old Jail in Fincastle. The hearing is about the rezoning of the county-owned property from "Public" to "Commercial," with potential proffers for the Old Jail. At the end of last month, a county maintenance crew along with the Naysmiths cleared out the building in preparation for the jail's upcoming revitalization.
Additional reports from Town Manager David Tickner regarding the FY 2023 budget, Big Spring Park, and the upcoming museum move/celebration are listed as additional agenda items for council's April meeting.
For more information, visit www.townoffincastle.org.