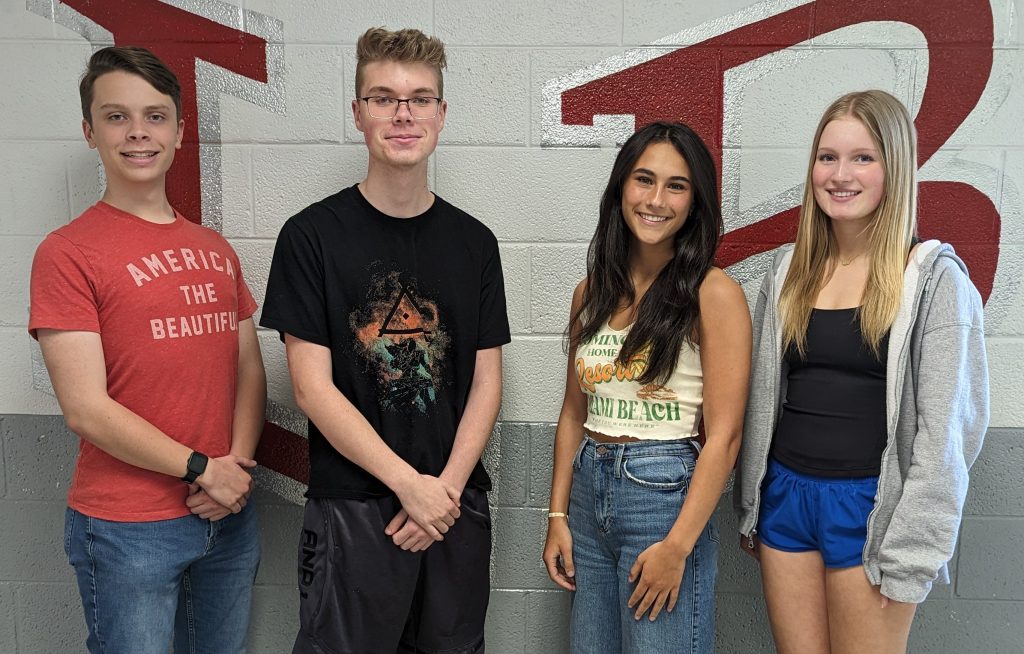 American Legion Post 240, Daleville is sponsoring four students to Boys State & Girls State in June to learn about government functions at the federal, state and local level. They are (from left) Owen Cooper, Casey McFarland, Laila Alam and Isabella Sanchez, juniors at Lord Botetourt High School who had submitted essays as to why they should be chosen. American Legion Post 240 is paying their tuition, which is $400 for each boy and $600 for each girl.
FLAG BURNING CEREMONY APRIL 27
American Legion Post 240 will conduct a flag burning ceremony at 1:30 p.m. Thursday, April 27, at Cloverdale Elementary School.
~ American Legion Post 240