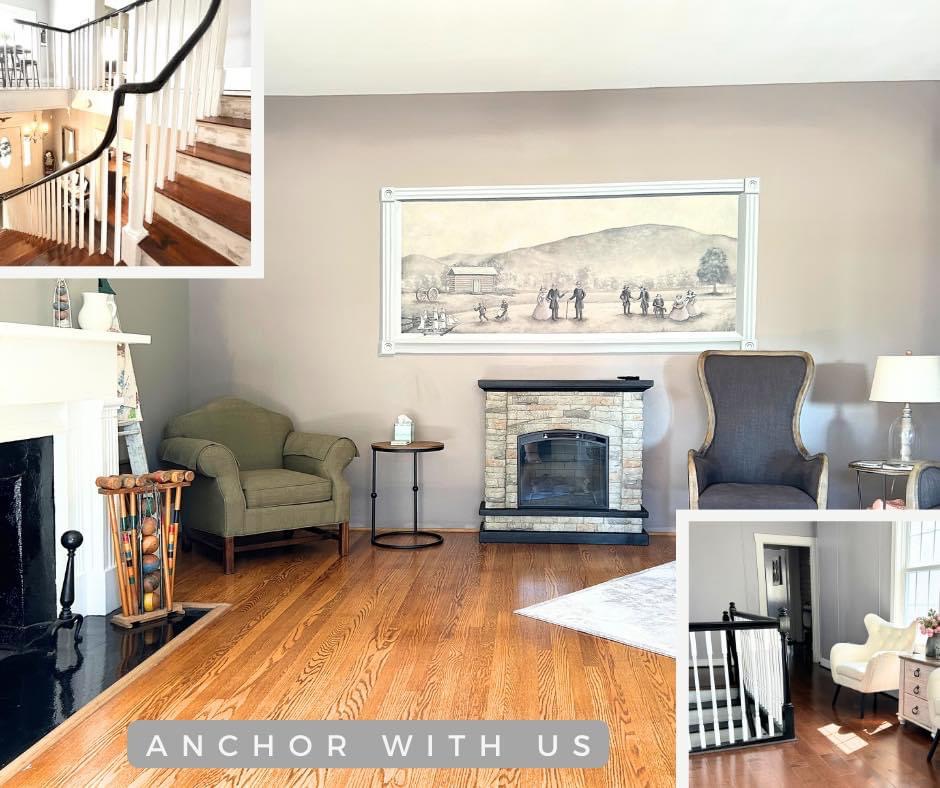 Anchorage House in Buchanan has received a $3,250 grant from the Virginia Tourism Corporation's Microbusiness Marketing Leverage Program (MMLP) for its Bed & Breakfast.
Virginia Tourism Corporation (VTC) awarded more than $757,000 to 131 marketing programs, ultimately impacting 655 combined partners, and supporting more than 1,300 jobs across the state to help increase off-season visitation to tourism businesses and destinations.
"Driving tourism during the off-season is part of our strategy to grow Virginia's economy," said Gov. Glenn Youngkin. "These programs will help bring in year-round overnight visitation which will support small businesses and jobs in localities across Virginia. In 2022, the tourism industry supported more than 210,000 jobs in Virginia and travelers spent over $83 million per day in Virginia, and we will continue to grow thanks to these programs."
"The Microbusiness Marketing Leverage Program is part of VTC's strategy to grow year-round visitation in Virginia and is designed to support small tourism businesses with marketing dollars to drive out-of-state visitation during off-peak travel seasons.  We are excited about this program because we see it as a gateway for small businesses to engage with VTC's marketing and development ecosystem to grow their business and build on the Virginia is for Lovers branding," said Rita McClenny, President and CEO of Virginia Tourism Corporation.
The VTC Microbusiness Marketing Leverage Program is designed to increase visitor spending in the off-season by leveraging limited marketing dollars, stimulating new tourism marketing through partnerships, and extending the "Virginia is for Lovers" brand.  This is a program focused on supporting tourism businesses with less than 20 full-time employees through marketing partnerships. A minimum of five Virginia entities must partner to apply for the microbusiness marketing grant.  Partners may consist of Virginia cities, towns, counties, convention and visitors' bureaus, chambers of commerce, other local or regional destination marketing organizations, private businesses, museums, attractions, cultural events, and other tourism-related businesses.
Owner of the Anchorage House Bed & Breakfast, Spring Witt, purchased this home in 2019 and rebranded the business in June of 2023. This boutique bed and breakfast in Buchanan has newly renovated spaces and unique artwork, specific to the house and the area.
The Anchorage House name nods to the naval service of its historical owner, Commodore William Conway Whittle. Built in 1840, the house is listed on the National Register of Historic Places by the United States Department of the Interior.
About Virginia Tourism Corporation
Virginia is for Lovers is one of the most iconic and recognizable travel brands in the world. Using that powerful brand equity, Virginia Tourism Corporation (VTC) is charged with promoting the Commonwealth as a premier travel destination by showcasing all there is to love in a Virginia vacation. The dollars spent by travelers fuel the economy, provide jobs for Virginians, and improve communities across the state. Simply put, tourism helps make Virginia a great place to live, work, and vacation. Learn more at virginia.org
~ The Anchorage House