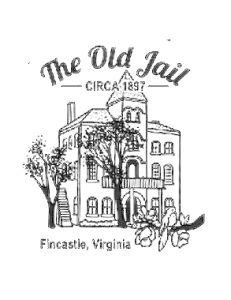 The 1897 Old Historic Jail in Fincastle will have its grand opening Saturday, November 25.
The first floor of the jail has been beautifully restored for use as a gift and coffee shop.  Plans are underway to restore the women's and men's jail floors for use as a museum, to open for public access next year.
The gift shop has items for sale that feature the Town of Fincastle and Botetourt County. Gift selection includes hand-made Deneen pottery mugs, customizable Christmas ornaments, spa items and greeting cards. The shop also offers a coffee bar for shoppers.
Hours will be 10 a.m. to 4 p.m. beginning November 25 and will continue each Saturday until Christmas.
~ Fincastle Herald staff report