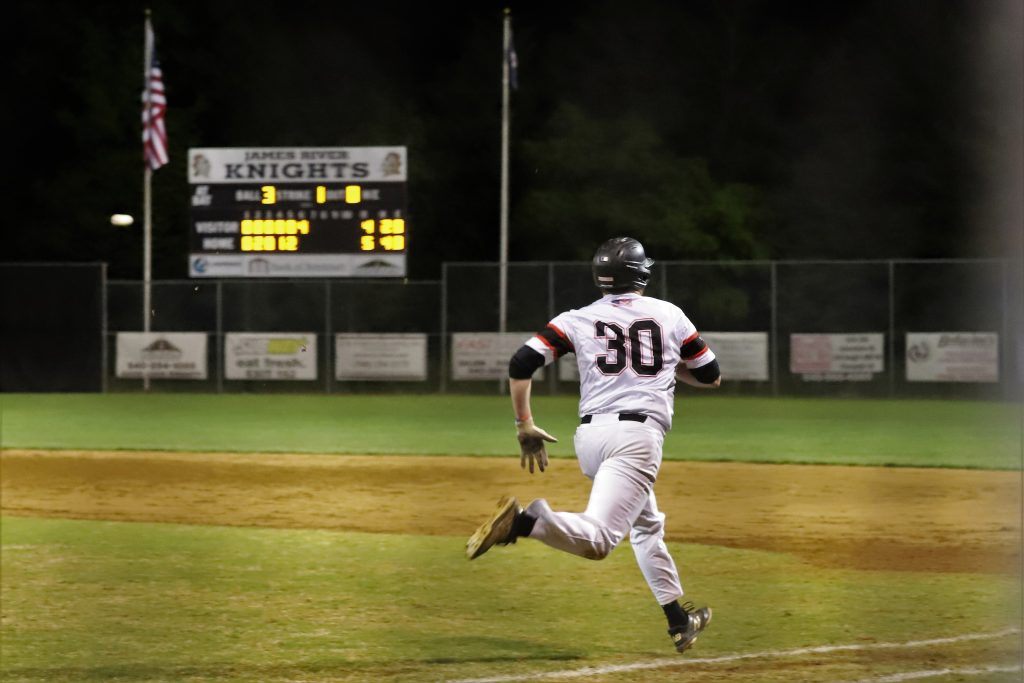 James River's John Austin walked with the bases loaded in the bottom of the seventh to force in the winning run and give the Knights a 6-5 win over Waynesboro in Springwood Monday.
River led 5-0 at one point in this game but the Little Giants rallied to tie the game in the top of the seventh. The Knights then loaded the bases in the bottom of the seventh and Austin drew the walk with two outs to end the game.
Colin Cook got the win despite giving up the tying run in the top of the seventh. River ace Heath Andrews started and pitched six strong innings, striking out 12. The Giants scored four runs off Andrews but none of the runs were earned.
Offensively, six different Knights had one hit each while Austin had two RBIs and Logan Joyce scored three times.
The victory was the second in a row for the Knights as they improved to 6-8 on the season. Last Thursday River hosted Floyd County in a Three Rivers District game and took a 7-3 win. Zeal Hammons pitched five innings, striking out five, and Cook pitched two scoreless innings to finish the job.
Three Knights had two hits each against Floyd, Hunter Mays, Evan Byers and Hammons. Mays scored three times and Byers knocked in three.
River also played Alleghany last week and dropped a 7-1 decision. Andrews pitched four innings and struck out seven in the loss.
The Knights are back in action today with a game at Rockbridge, and Thursday they have a third game at Carroll County.