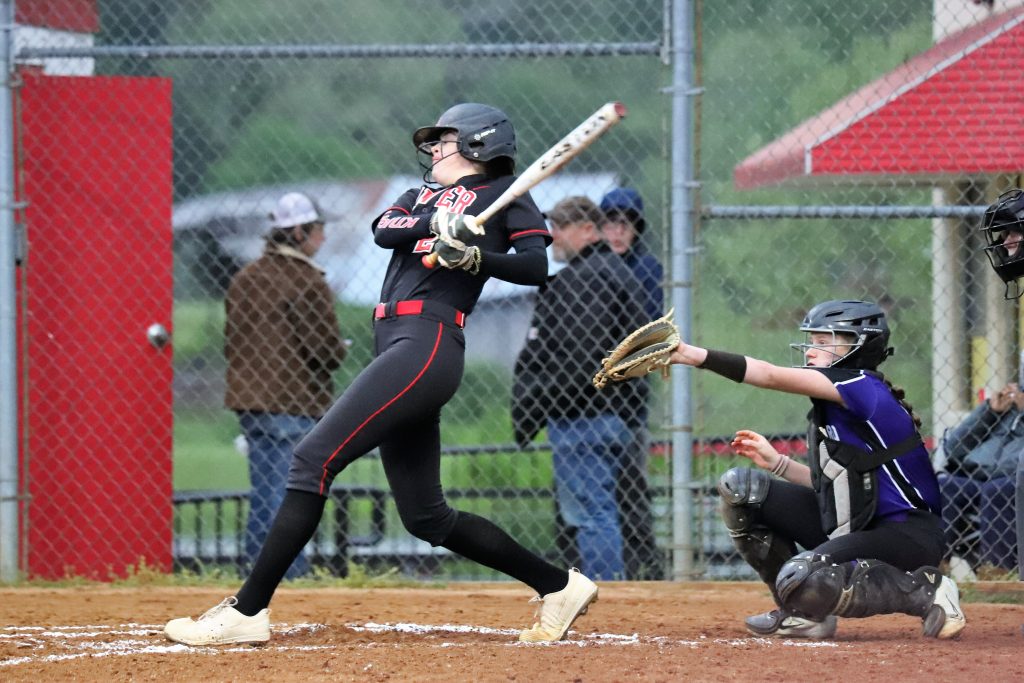 The James River softball team will head to Hillsville Thursday with hopes of avenging their only loss of the season. The Knights lost to Carroll County in Springwood on April 20, 3-1, and that's their only loss in 14 games.
"Our team is in a good place right now but we are going to a tough place to win on Thursday," said River coach Steve Austin. "We've lost three tight games in a row to them over the last two years. This will be another test."
On Monday the Knights won their third straight after the Carroll loss as they hosted Waynesboro and took a 10-0 win in six innings. River scored five runs in the second inning and four runs in the sixth inning and Austyn Moran pitched a one hitter with 10 strikeouts and no walks. She also had three hits, including a double and two RBIs.
Ripley Barry had three hits, as well, including a double, a solo home run, and the walk-off RBI single in the bottom of the sixth to end the game by slaughter rule. Kaycee Kincaid had two doubles and an RBI, Keira Crawford had two singles, Elly Lackey had two singles and Cloey Joynes had a two-run home run.
Monday was also Alumni Night, and 18 former players and three former coaches were recognized on a cool, damp, and windy evening.
"There was a lot going on with Senior Night, Alumni Night, a JV game, and a varsity contest," said Austin. "Lots of revisions to the schedule during the evening, but our kids were focused and energetic from the start."
Last Thursday in Lexington the Knights took an 11-1, five-inning win over Rockbridge. River outhit the Wildcats 10-2 in the win and Barry had a home run. Moran struck out five.
"We had only sent four batters to the plate and were up 2-0," said Austin. "I looked at Jenna Pugh and Lexi McCullough, our one and two hitters who had both scored, and they were dirty from head to toe. I knew we had come to play."
The Knights also beat Alleghany last week, coming from behind for a 17-4 win to improve their Three Rivers District record to 4-1. Trailing 4-1 with two outs in the top of the fifth the Knights hammered out 15 hits and 16 runs the rest of the way.
Pugh had four hits, including a double, with four runs, three RBIs, and two stolen bases. McCullough had three hits, including a double, with three runs and two RBIs. James River ended the game with 19 hits.
Moran pitched a complete game, spreading out 10 hits, striking out six, and walking none. Two of the five runs, two solo home runs, were earned.
"I'm proud of our kids for never quitting," said Austin. "Alleghany was in total control and we were frustrated, but we strung a few big two out hits together in the fifth inning and turned the game around."