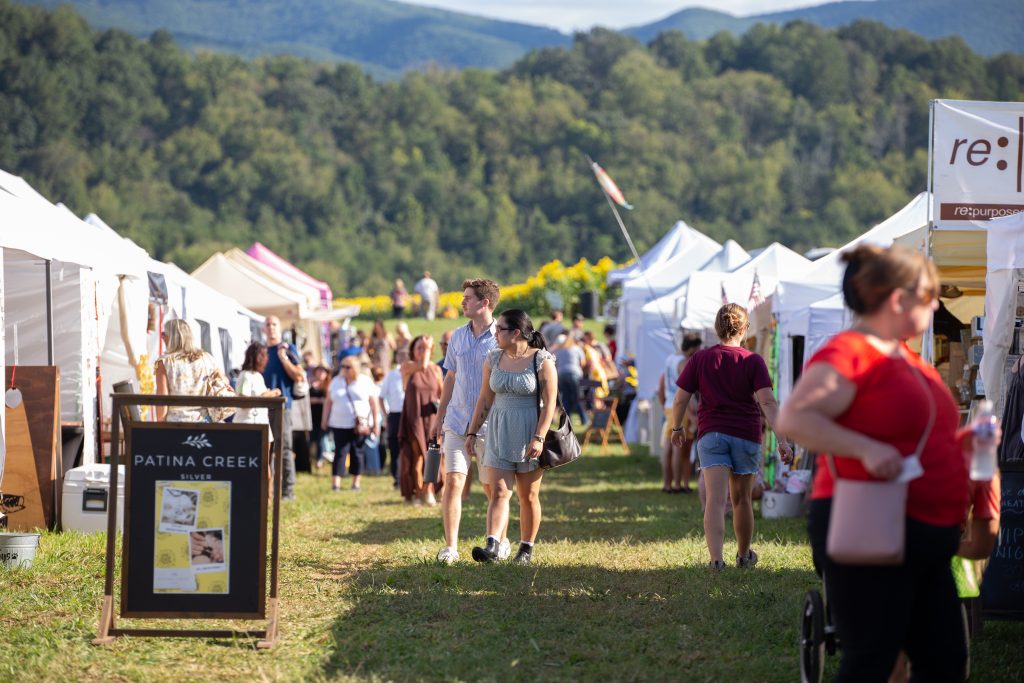 Gov. Glenn Youngkin announced that Beaver Dam Farm Sunflowers, LLC received $20,000 from the Virginia Tourism Corporation (VTC) Reginal Marketing Program (RMP). In total, VTC awarded more than $3.2 million for 236 local and regional tourism marketing programs across the state to help increase visitation and revenue for Virginia's localities through tourism.
Beaver Dam Farm Sunflowers, LLC received a $20,000 grant for the upcoming Sunflower Festival in September. Beaver Dam Farm Sunflowers leveraged $10,000 in matching funds. This event showcases over 110 vendors in the Largest Sunflower Festival and Vendor Show on the East Coast.  For the September 2023 festival, advertising dollars will be spent to pull in traffic from the local area as well as targeted areas outside of the local reach. Targeted ads, social media and printed ads will reach the local community and surrounding areas like Charlottesville, Fredericksburg and Richmond. Reaching these surrounding areas helps bring in more revenue to the community through gas expenses, overnight stays and meals. Surrounding local shops also benefit from the added foot traffic.
"We are so proud that the Beaver Dam Farm Sunflower Festival happens right here in Botetourt County," says Botetourt County Administrator Gary Larrowe. "This local, family-run festival contributes more than $1.4 million per year to the local economy. We know that this event started off as a love of sunflowers for Candace and her family and has blossomed into a booming annual festival that brings in visitors from all over the country. To receive a $20,000 grant from the Virginia Tourism Corporation will give the Monaghan family more resources and capacity to make the festival bigger and better!"
Using the hub and spoke tourism partnership model, Virginia entities partner to apply for funding. Partners may consist of Virginia cities, towns, counties, convention and visitors' bureaus, chambers of commerce, other local or regional destination marketing organizations, private businesses, museums, attractions, cultural events, and other tourism-related businesses. "VTC's tourism marketing and sponsorship programs are designed to increase visitor spending by leveraging limited marketing dollars, to stimulate new tourism marketing through partnerships, and to extend the "Virginia is for Lovers" brand to drive visitation," said Rita McClenny,  VTC President and CEO.  More information on VTC's Marketing Leverage and Regional Marketing Programs can be found at vatc.org/grants.
"VTC's marketing and sponsorship programs are powerful incentives creating tourism partnerships across Virginia that are a robust part of Virginia's economic ecosystem," said Gov. Youngkin. "From first-time applicants like Foxfield Races and Paradise Springs Winery to large music festivals in Hampton Roads and Southwest Virginia driving inbound overnight visitation, these programs show that tourism and tourism partnerships help Virginia's vibrant communities grow and thrive."
"Driving inbound out-of-state overnight visitation is a key economic strategy and the VTC grant and sponsorship programs help create unique partnerships that have tangible economic impacts across Virginia," said Secretary of Commerce and Trade Caren Merrick. "Many of these programs also support regional marketing initiatives designed to encourage Virginians to explore their own state."
For more information on Beaver Dam Farm Sunflowers, LLC, visit www.BeaverDamSunflowers.com.
~ Fincastle Herald staff report