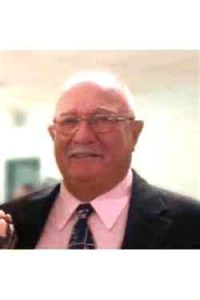 Cecil Estes Bingham, 86, of Troutville, passed away at home on Saturday, Oct. 28, with his family by his side. Born in Alfordsville, Ind., as the youngest of six children of William and Minnie Bingham, he grew up in Tennessee and Kentucky. At the age of 23 he moved to Iowa where he met and married his wife, Kay Maureen Carlson, on Oct. 21,1961. They were married 62 years.
In 1976 Cecil and Kay opened their business, Trim-Line of Roanoke (later changing the name to Auto Trim Design), which serviced the car dealers and public in SW Virginia for 28 years. Upon retirement, Cecil became park director for the Troutville Town Park for 16 years.
Cecil was predeceased by his parents and five siblings, granddaughter Katelyn Guidry and son-in-law Craig Guidry. Surviving are his wife Kay, son Kevin (Chantelle) Bingham, daughter Kathy Perdue Guidry, granddaughter Kayla Perdue (Devin) Henslee, grandson Cole (Danica) Guidry and great-grandson Crew Guidry.
As one of Jehovah's Witnesses, Cecil loved to discuss Bible truths to any who would listen. He especially enjoyed sharing these truths with people from around the world who travelled US Bike Route 76 and the Appalachian Trail.
A memorial will be conducted Saturday, Nov. 11, 2023 at 2 p.m. at the Kingdom Hall of Jehovah's Witnesses located at 70 Greenfield Street, Daleville .
The family would like to thank the Carilion Hospice nurses Megan, Donna and Lee who helped our family through a difficult time. A special thank you to Allison and Daniel at Carilion Gastroenterology who cared for Cecil before he became homebound.