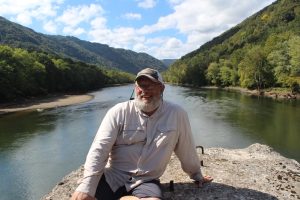 Daniel Brennan Mays, 52, passed away Saturday, October 21, 2023 after his brave battle with cancer.
Daniel was born in Huntington, W.Va., on July 27, 1971. He grew up in Chesapeake, Va., graduating from Great Bridge High School in 1989. During high school he was a member of Greenbrier Christian Church and regularly attended youth group where he was introduced to his future wife, whom he later married in October 1998. In November 1999 he welcomed his daughter Abbey into the world and became a devoted dad.  He received his business degree from Old Dominion University and started a career in business finance. During college he joined the military reserves spending six years in the Army National Guard. He then switched service branches to the US Navy reserves. He was assigned to a Seabee unit called Navy Mobile Construction Battalion Twenty-Three where he served until retirement as a Builder 1st Class Petty Officer. Dan was most proud of his military service in 2004 when he was mobilized and successfully completed a deployment to Iraq.
Dan's love of adventure, camping, and all things outdoors lead him to co-found Twin River Outfitters with his twin brother 18 years ago when they decided to leave their corporate jobs and open a paddle sports rental business on the James River in Buchanan. He was passionate about creating an environment where customers felt welcomed, excited, and enjoyed safe recreational trips on the James River. Dan was more than a business owner, he was a beacon of kindness and a true friend to all. His smile, genuine care, and laughter brightened the lives of everyone who had the pleasure of knowing him. He enjoyed working with new staff, teaching them new skills and instilling in them a good work ethic. In honor of Dan, let us carry forward his legacy of kindness, perseverance, and love of the river in the years to come.
Though he may no longer be with us physically, his spirit will live on in our hearts and inspire us every day. Survivors include his wife of 25 years, Emily Elizabeth Mays; daughter, Abbey Elizabeth Mays; parents, Daniel Stafford Mays and Suzanne Phillips Mays; twin brother and sister-in-law, John Mays and Cindy Minnix Mays; and nephews, Dillon and Chase Minnix.
A Celebration of Life will be held Saturday, November 11, 2023 from 11 a.m. to 1 p.m. at the Anchorage House on Main Street, Buchanan. Online condolences may be made at www.botetourtfuneralhome.com or 540-254-3000.