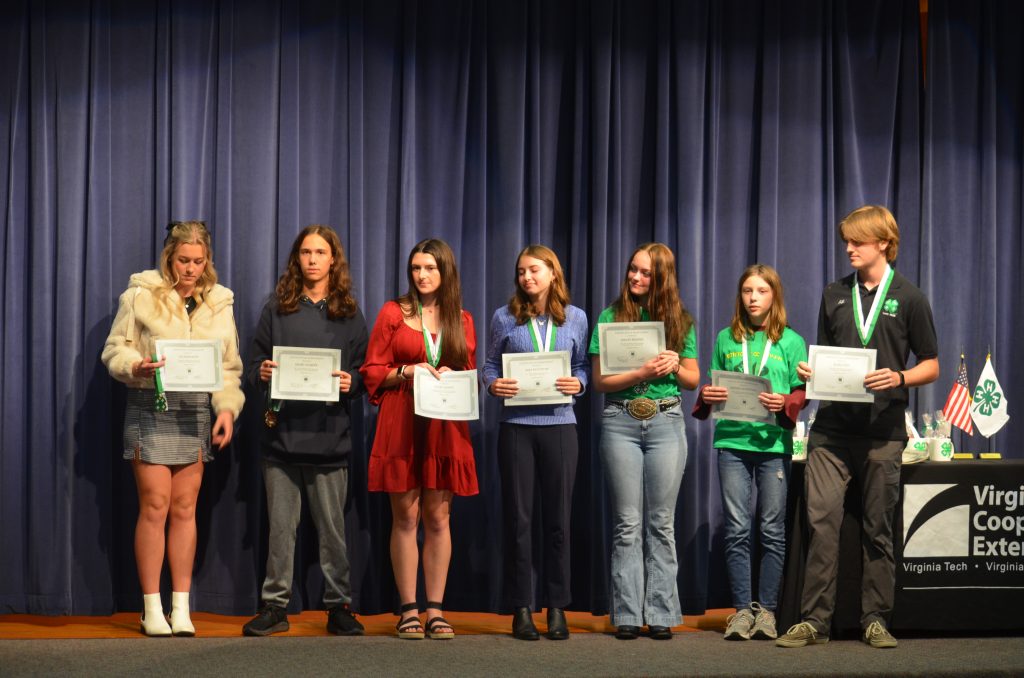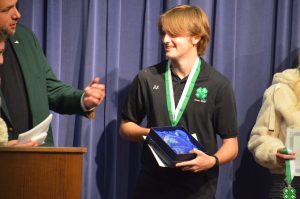 By Matt de Simone
Botetourt County 4-H held their annual Achievement Night last Friday at Central Academy Middle School (CAMS). Botetourt 4-H Extension Agent Tyler Painter started off the event thanking the students, parents, and community members involved in 4-H. Member of the 4-H Teen Leadership Club Paul Theimer served as the event's master of ceremonies, introducing the night's presenters.
The night focused on Botetourt 4-H's many achievements over the last year contributing to the community and recognized those individuals dedicated to upholding the standards of the program.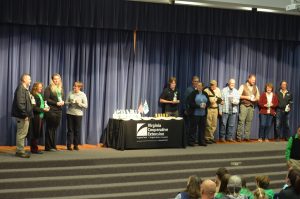 Each club recognized their nominees for Member of the Year for 2023. JJ Halsted, teen mentor and member of the 4-H Robotics and Lego Robotics Clubs, won this year's honor. Local author Rachel Edwards, former winner of the award in 2021 and 2022, presented Halsted with this year's award.
Nominees for Botetourt 4-H Member of the Year included JJ Halsted – FRC Robotics, Kenzie LaVenture – Lego Robotics, Alleson Rupp – Shooting Education, Grant Gilbert – Shooting Education, Addison Kelly – Livestock, Sara McFadyen – 4-Honey, Ashley Wilmer – Horse and Pony, Kylee Aaron – Teen Leadership
The various clubs recognized included the Honey Bee Club, Horse and Pony Club, Teen Leadership Club, Shooting Education and Hunting Skills Club, 4-H Robotics, 4-H Lego Robotics, and Livestock Club.
4-H is currently involved in 31 Botetourt County Public Schools (BCPS) classrooms in the 4th and 5th grade monthly from October until April annually.
Botetourt 4-H is always looking for volunteers. Anyone interested in volunteering with local 4-H clubs and activities may contact Extension Agent Tyler Painter more information at tpaint85@vt.edu or by calling 540-473-8260.