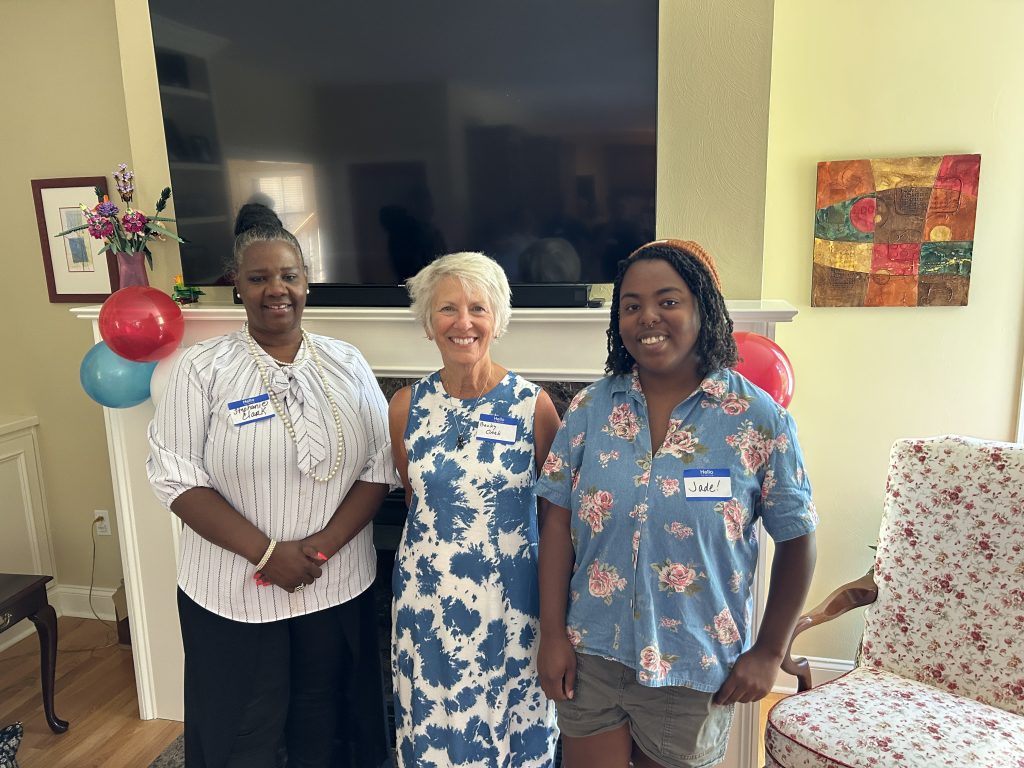 The Democratic Committee of Botetourt hosted a well-attended meet and greet with Jade Harris and Stephanie Clark on August 20.
Harris is running against Republican Christopher Head in Virginia's Third Senate District. She formerly served on the town council in Glasgow before she was elected vice mayor of the town. She is a Rockbridge County native and a graduate of Mary Baldwin University. Stephanie Clark is vying for a seat in the Virginia House of Delegates District 37 against Republican Terry Austin. She is a minister who formerly served on the Covington City Council and was later elected as mayor of Covington. She was the first African American woman to hold that seat. She serves on numerous community boards..
The Alleghany Chamber of Commerce is holding a meet and greet with Clark on September 18 from 6:45-7:45 p.m. at the Historic Masonic Theatre in Clifton Forge. Harris will be a guest at the Rockbridge Regional Fair on September 7-9, the SWVA Pride Fest on September 16 and the Lexington Farmer's Market Apple Festival on September 17.
The Botetourt Democratic Committee will hold a regular meeting on September 11 at Bellacino's Pizza in Daleville. Pizza and fellowship will begin at 6 p.m., with the business meeting starting at 6:30 p.m. and a guest speaker at 7 p.m.
The guest speaker will be Margaret Edds, former journalist and author of "What the Eyes Can't See: Ralph Northam, Black Resolve, and a Racial Reckoning in Virginia."
For more information, email demsbotetourt@gmail.com or visit the Facebook page at Democratic Committee of Botetourt.
~ Fincastle Herald staff report