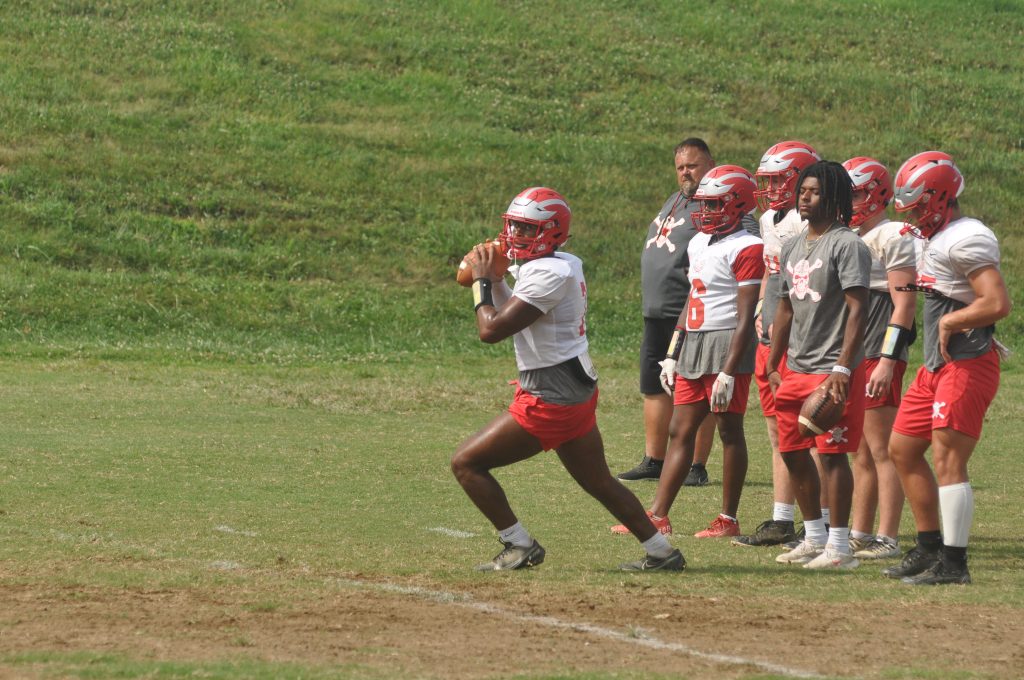 The Lord Botetourt football team will host Jefferson Forest in a benefit football game on Thursday, August 17. The game will be played at Cavalier Stadium, and fans should note some policy changes at the stadium for the coming season.
"We have enjoyed many renovations and updates to our stadium this summer and invite you all to stop by at some point this school year and check them out," said LB athletic director Tim Fulton. "These investments have required us to update our stadium procedures to reroute pedestrian traffic and access to seating."
Also, all elementary and middle school students attending the games will be required to have adult supervision. Tickets will not be sold to elementary and middle school students not accompanied by a supervising adult.  Elementary and middle school students attending a game are also expected to stay with their supervising adult during the entirety of the game or event.  This means these students should refrain from congregating behind the stands, on the hill and grassy areas, or roaming around the stadium.
Thursday's benefit game will begin at 6 p.m. and the new rules apply, in addition to all home games at LB this season. The Cavaliers' first home game is September 8 against Pulaski County.
Botetourt scrimmaged Dobyns Bennett High School of Tennessee last week at Emory & Henry University. It was a controlled scrimmage.
"It was your typical first scrimmage," said LB coach Jamie Harless. "We had some bright spots but we made a lot of mistakes that we'll be working on this week."
Look for a preview of both the Lord Botetourt and James River football teams in a special Fall Sports section of The Fincastle Herald in next week's edition.