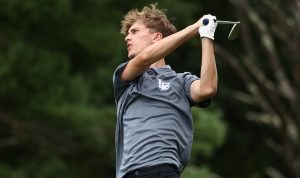 The Blue Ridge District golf season teed off last week and Lord Botetourt finished fourth as a team. William Fleming hosted the first match at the Ole Monterey course in Roanoke.
Franklin County took the early team lead in the season tournament with a four-man total of 313. Northside was second at 319 and William Byrd took third with 326, one stroke ahead of LB's 327. Staunton River shot 399 and host Fleming had just two golfers in the field.
Botetourt's best score was a 79 by Jeremy Simmons, who tied for sixth place individually. Northside's Nick Crawford was the first medalist, shooting a one-over-par 72 at Ole Monterey. Nathan Carter of Byrd and Nick Messenger of Franklin County tied for second at 75.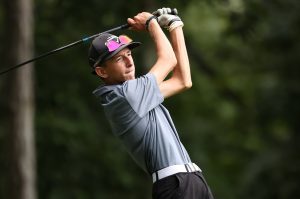 Also scoring for the Cavaliers were Garrett Honts with an 81, Aiden Mitchell at 82 and Hayden Firestone at 85. Also playing for LB, but not in the top four scorers, were Caleb O'Quinn at 86 and Ben Wilkinson at 89.
The Cavaliers also hosted a nine-hole match with Blacksburg at the Botetourt Golf & Swim Club last Thursday. The visiting Bruins shot 144 to Botetourt's 165 among the top four from each team.
Mitchell led LB with a 37, followed by Firestone at 41. O'Quinn had a 42 and shooting 45 each were Honts, Simmons and Dylan Gonce.
The Cavaliers were scheduled to return to action on Tuesday of this week with a Blue Ridge District match at Franklin County.