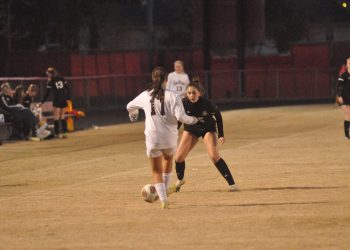 The Lord Botetourt girls soccer team opened the season with two wins last week. Botetourt came from behind both times to beat Salem and Jefferson Forest.
In the season opener with Salem the Cavaliers took a 2-1 win in Daleville. Salem scored first but Emma Rice and Autumn Estrada answered for LB with assists from Kylie Muterspaugh and Falan Peters.
Last Friday the girls hosted Jefferson Forest and pulled off another come-from-behind win, 3-2. Rice scored twice and Peters had the other goal along with an assist. Muterspaugh also had an assist for Lord Botetourt as the girls improved to 2-0 on the young season.
Tonight the girls are scheduled to host Brookville in their last match before spring break.