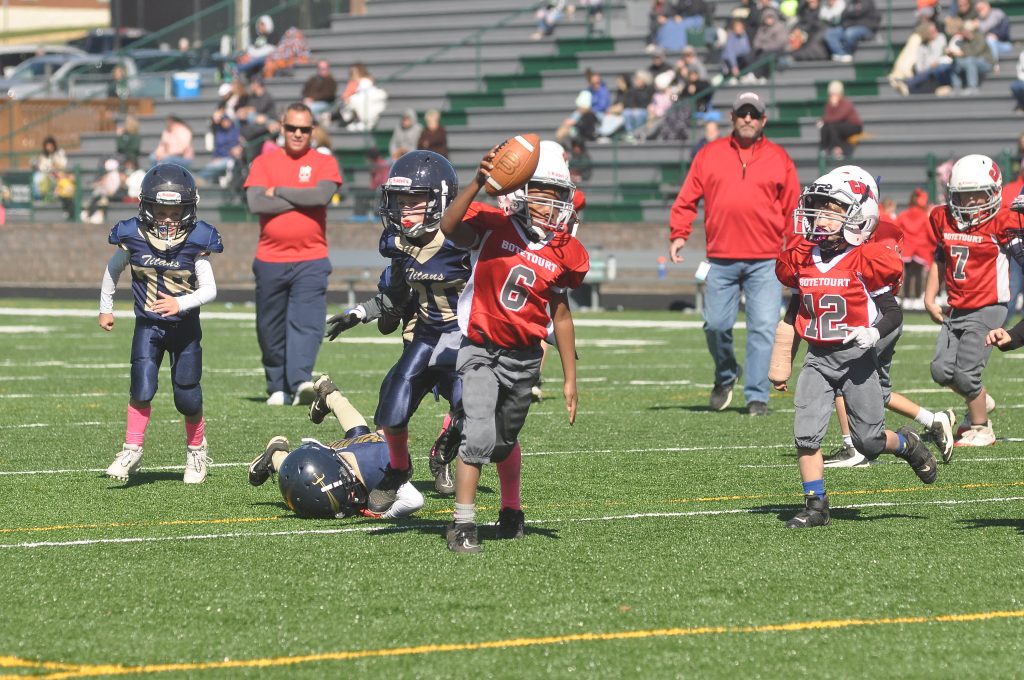 Two Botetourt County teams picked up wins last weekend to advance to the next round in the Tri-County Sandlot Super Bowl tournaments. Tournaments are being held for 8U, 10U and 12U teams with championships scheduled for Salem Stadium on November 4.
In the 8U tournament the Botetourt-Kelly team opened with a 31-12 win over Hidden Valley last Saturday at Northside High School. The Cavaliers will advance to a semifinal game this Saturday at Cave Spring's Bogle Field against Salem at 10:15 a.m. The Botetourt-Barns team lost to Cave Spring in the 8U division Saturday.
In the 12U bracket the Botetourt-Aliveto team shut out Franklin County, 24-0. Botetourt will take on Cave Spring this Saturday at 2:45 p.m. at Glenvar High in the semifinals. Cave Spring received a forfeit win over Botetourt-Gladfelter in the quarterfinal round.
The 10U tournament was scheduled to start on Tuesday of this week and Botetourt had two teams, seventh seeded Botetourt-Wilson and eighth seeded Botetourt-Hall. Tuesday's winner will advance to quarterfinal games at Glenvar and Cave Spring Saturday, with semifinals scheduled for Northside on November 1.