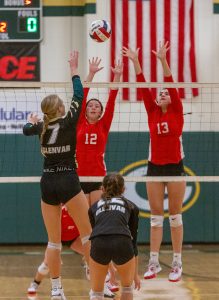 The James River girls dropped their final regular season volleyball match to Glenvar last week, and that will keep them out of this week's Three Rivers District tournament. However, the girls will get a home game when Region 2C play begins next Monday.
The Highlanders defeated River in three sets, 25-20, 26-24 and 25-18, at Glenvar last Thursday to grab the fourth and final spot in this week's Three Rivers tournament. Only the top four are included and River and Glenvar were tied for the fourth spot prior to last Thursday's match.
"We had a rough night offensively," said River coach Linsey Firebaugh. "We could not put the ball away when we needed it most. We kept a lot of balls alive, but could not execute."
Konner Myers had 25 digs for River while Brea Anduiza had 28 assists and Ava Thacker had 10 kills.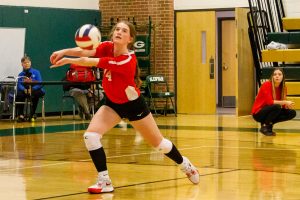 River also defeated Patrick County in four sets last week, and the split left them with a 12-8 regular season record. That's good enough for a first round home game when the Region 2C tournament begins next Monday. In fact, River is a higher seed than 10-10 Glenvar despite losing out to the Highlanders for a spot in the district tournament. Glenvar finished 7-5 in the district while River was 6-6, but the Knights have a better non-district record and played a strong schedule with the likes of Lord Botetourt.