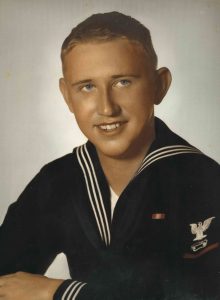 Elbert Eugene "Pete" Broughman, 72, of Buchanan, passed away Monday, June 26, 2023.
Pete was a Vietnam Veteran, a carpenter by trade, and loved hunting and fishing with his buddies. He was preceded in death by his parents, Elbert "Bud" and Evelyn Montgomery Broughman and son, Christopher Broughman.
Survivors include his son, Jamie Broughman; aunt, Estaleane Montgomery of Roanoke; companion, Dixie Tolley; fur buddies, Lil' Bud, BooBoo, and Miss Garfield; and special friends, Homie and Jenny West, Mustang, and Larry and Stephanie Falls.
Funeral services were held at 12 noon Saturday, July 1, 2023 in the Buchanan Chapel of Botetourt Funeral Home with Elder Cleatus Newcomb officiating. Visitation was Friday from 6-8 p.m. at the funeral home. Online condolences may be made at www.botetourtfuneralhome.com or 540-254-3000.