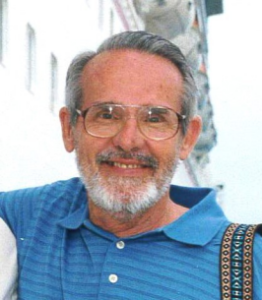 Ronald John Watson, 85, of Roanoke, passed away on Friday, June 30, 2023.
He was born in Shippensburg, Pa. on July 3, 1937, the son of the late Harry Bruce and Roxie Elizabeth Watson. Ronald was also preceded in death by his daughter, Linda Wickline; and brothers, Bruce Watson and his wife, Isabel, and Larry Watson.
Ronald retired from the United States Air Force. After retiring from the Air Force, he was employed by Lanier Business Products and Designed Telecommunications, Inc.
Ronald is survived by his wife of 65 years, Betty Powers Watson; son, Danny Watson; son-in-law, F. Preston Wickline; grandchildren, Candace Monaghan and husband, Patrick; Kristi Porter and husband, Wayne; and Bradley Wickline; great-grandchildren, Ella and Brennen Monaghan, Haleigh and Addison Porter; and brother, Tom Watson and wife, Pat.
Ron was an avid hiker. He loved to bowl, read, and travel. He especially enjoyed being with his grandchildren and great-grandchildren.
The family will receive friends from 6-8 p.m. on Thursday, July 6, 2023, at Oakey's East Chapel. The funeral service will be conducted at 10 a.m. on Friday, July 7, at Oakey's East Chapel. Interment will follow at Old Dominion Memorial Gardens.
The family requests memorials be made to Friends of the Blue Ridge Library, 28 Avery Row, Roanoke, 24012.