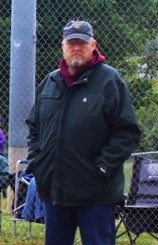 Douglas F. (Doug) Bruce, 60, of Eagle Rock, departed his earthly home on Friday, August 4, 2023, at the VA Medical Center in Salem.
He was born July 2, 1963, in Cook County, Ill., to Bill and JoAnn Bruce. He was the older brother of David, Carlyn Bruce Ruble and Debra Bruce.
He is survived by his wife of 34 years, DeeDee, and their son, Daniel.  Other survivors are Carlyn and Ricky Ruble, Kimberly Bruce, Jarod Manness, Kaitlin Manness, Hope Bruce and Bill Bruce, and the entire Mays family in Eagle Rock.
Doug was a veteran of the U.S. Army with duty posts in Germany and Virginia. Upon his discharge he started his career in Corrections at Camp 25 in Troutville. In 1994, he transferred to the Botetourt County Sheriff's Office where he started as a jail officer and then promoted to a road deputy. Doug was one of the original 18 Emergency Response Team officers and was also a K-9 officer to Deputy Torro. Doug retired from law enforcement in October 2014. Upon retirement, he took a break from life for a couple of years and then worked for Excel Trucks in Roanoke as a parts delivery person. In the past few years, he enjoyed yard work, gardening, cooking, just tinkering around and for the last five years, his constant companion, JoJo, our German Shepherd.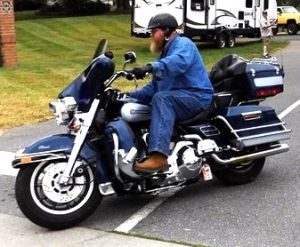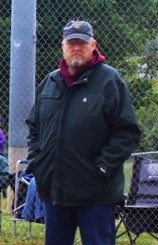 Memorial services will be held Thursday, August 10, 2023, at the Chapel of Botetourt Funeral Home, 14920 Lee Highway, Buchanan, VA. Visitation will be from 3 p.m.-5 p.m. with the memorial service starting at 5 p.m.
Doug has requested that in lieu of flowers, please consider St. Jude Children's Hospital, Memphis, Tenn., or New Freedom Farm, Buchanan. The family is gathering at Grandma Mays' home, 189 Branch Road, but enter by way of 181 Mountain Road, Eagle Rock. Those wishing to send a condolences, please do so at www.botetourtfuneralhome.com or 540-884-2276 or 540-254-3000.